ZONAMACO
08 - 12 February 2023
MEXICO
"Traditional Ecology" which will be presented at the ZONAMACO fair in Mexico features works by artists of African descent.
The artists featured in this proposal range from Panama to the French-speaking islands of the Caribbean. Artists include
Giana De Dier (Panama , born in 1980), Françoise Semiramoth (Guadeloupe, born in 1968), David Gumbs (St Martin, 1977).
This exhibition explores black portraiture in traditional and abstract styles. These works examine the relationship
of the black diaspora to each other . others and their natural environments, and
do so through the lens of a shared experience of blackness and continued vulnerability to black cultural violence.
This show is a study of ecology and a study of tradition.
Chrystelle Merabli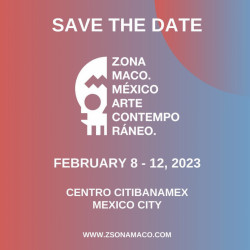 ---
Other projects