Fuck Race Exhibition
06 May 2020
Guadeloupe
Krystel Ann Art presents in collaboration with the Caribbean art curator Régine CUZIN the FUCK RACE exhibition.
François PIQUET is a French artist who lives and works in Guadeloupe. François' artistic approach questions the foundations of our modern society. He is mainly known for his wooden and metal sculptures, some of which are part of museum collections such as the Museum of Slavery in Liverpool and the MACTE in Guadeloupe. The artist also uses videos to start a dialogue on the context of slavery and its consequences on modern society. François Piquet was part of the first pavilion of Guadeloupe at the Venice Biennale in 2019.
In Fuck Race, PIQUET introduces subversive content into common visuals or classic paintings, thus interfering with our beliefs. What we see is often blinded by our cultural influences. For this set of works, the artist chose Indian ink and pigment on paper to express his ironic interpretation of our modern society and the roots of the distorted vision of the concept known as "race".
False news and propaganda have always existed, take a look at François PIQUET's drawings and develop your own opinion on the origin of human prejudices.
We are a race.
Chrystelle Merabli co-founder of Krystel Ann art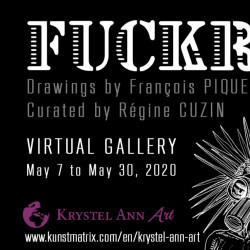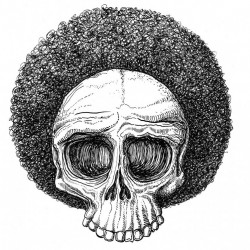 ---
Other projects