Artworks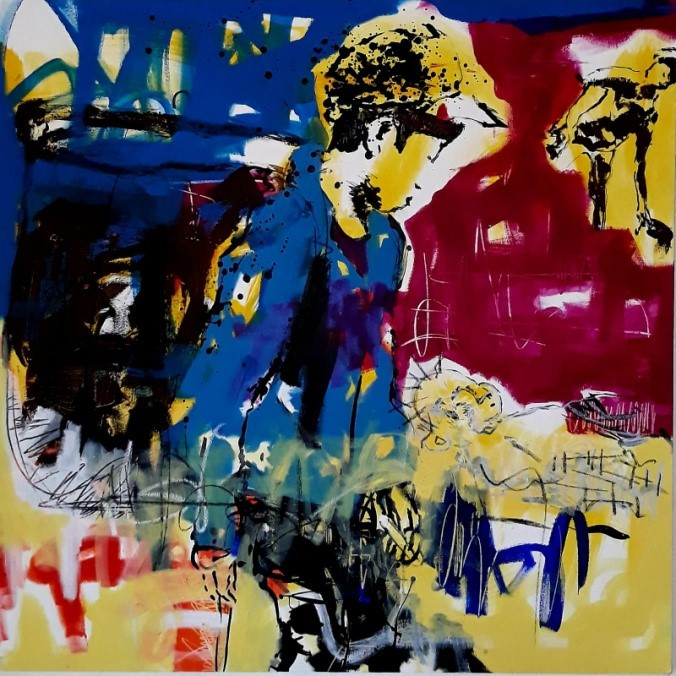 "The Doll" - Acrylic on canvas - 100X100cm – 2019
PRICE UPON REQUEST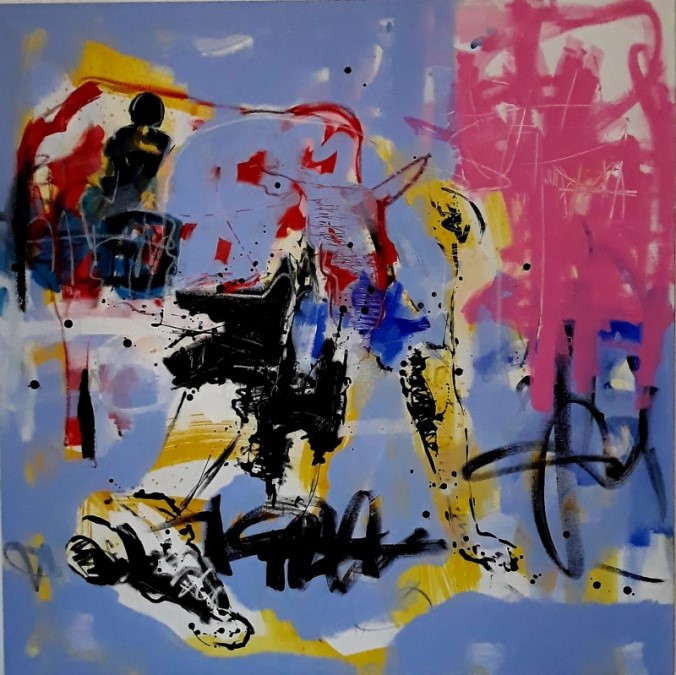 "Mauvais Départ - Acrylic on canvas - 100X100cm – 2019
PRICE UPON REQUEST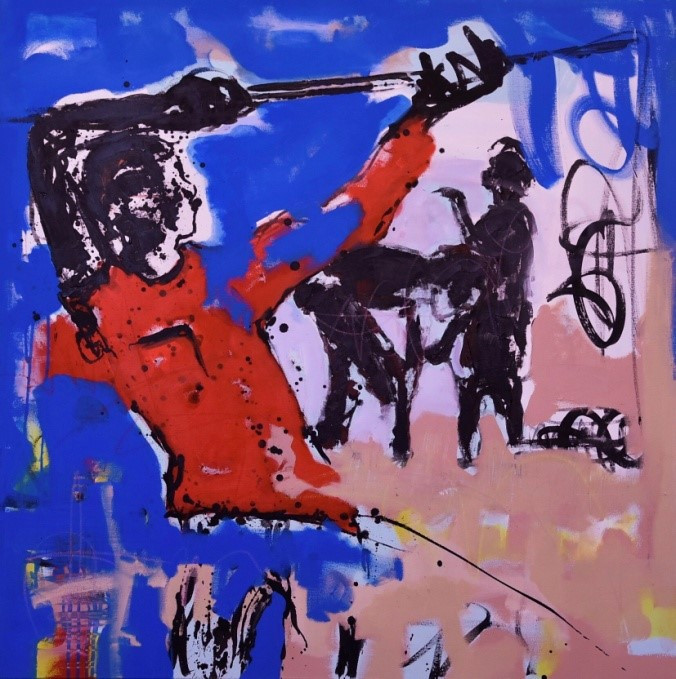 "Chasseur de Cuivre" - Acrylic on canvas - 100X100cm – 2019
PRICE UPON REQUEST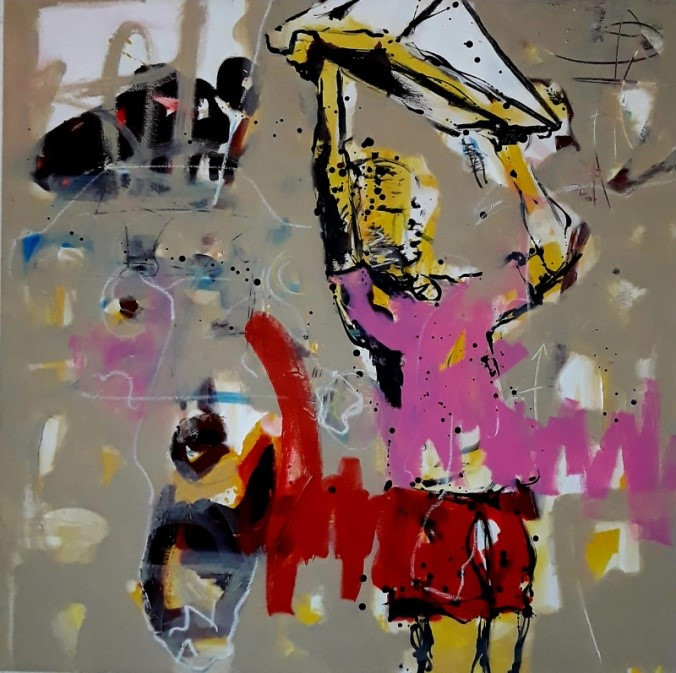 "The Trophy" - Acrylic on canvas - 100X100cm – 2019
PRICE UPON REQUEST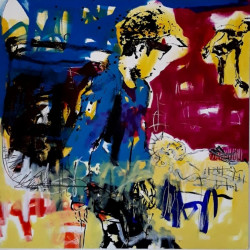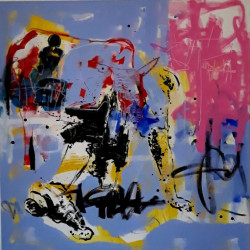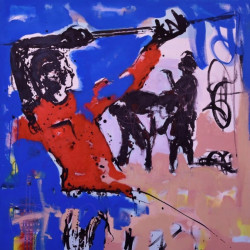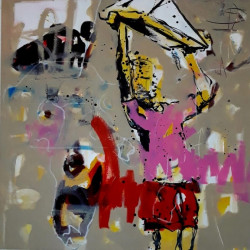 Biography
Born February 13, 1981 in the city of art, Grand Bassam (Ivory Coast).
Graduate of Beaux Arts School of Abidjan, Côte d'Ivoire (INSAAC).
Romaric Igor Yao, is a contemporary artist of Abidjan scene whose style is at the crossroads os several influences: abstract art, art brut, symbolic art, singular art and realism. The artist depicts the difficult human conditions. He makes paintings from metal plates, receipts, bills, newsprint, sacks of rice, cement... and many other everyday objects that have already been used. His works are engraved with scientific formulas, such as tags and graffiti related to his conception of human value that singularize his art.
He says: "My artistic expression in an open window on my universe. I am constantly interrogating and often answers bring surprise and astonishment". His questions influence his artistic approach and infuse a radical change in his style, his drawings and his paintings.
The artist has a critical look at the "me-myself" society, populated with consumers.
"Generation Zombies" evolves, matures, the characters no longer seek salvation in gratuitous violence, or artificial paradises. They search the remains of the rich and wealthy people looking for the treasures that will allow them to have a better future.
Exhibitions
2018
"Le maître et son élève", LouiSimone Guirandou Gallery, Abidjan, Côte d'Ivoire
Pool Art Fair, Pointe à Pitre, Guadeloupe
2017
Exposition Galerie T & T, Pointe à Pitre, Guadeloupe
Exposition permanente, Galerie La Rotonde, Abidjan, Côte d'Ivoire
2016
Exposition Galerie T & T, Pointe à Pitre, Guadeloupe
2015
Exposition Galerie T & T, Pointe à Pitre, Guadeloupe
2014
Exposition personnelle à LE BASQUIAT ART GALLERY, Abidjan, Côte d'Ivoire
Hors-Série At Jack Bell GALLERY, London, Unired Kingdom
2013
Houkami Guyzagn, Abidja, Côte d'ivoire