Sainsily Cayol Richard-Viktor
Artworks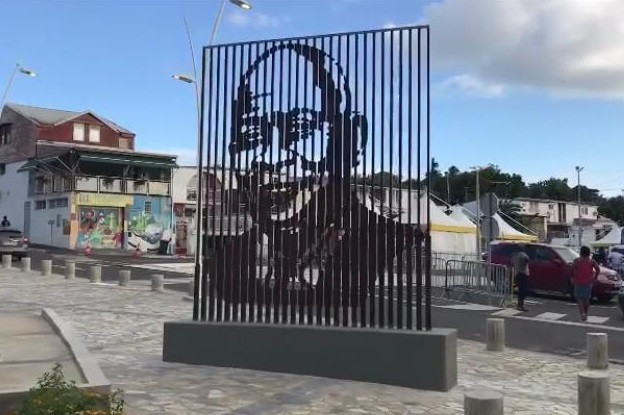 "Dr Félix Proto" - Monumental work – Palace of Culture, Abymes, Guadeloupe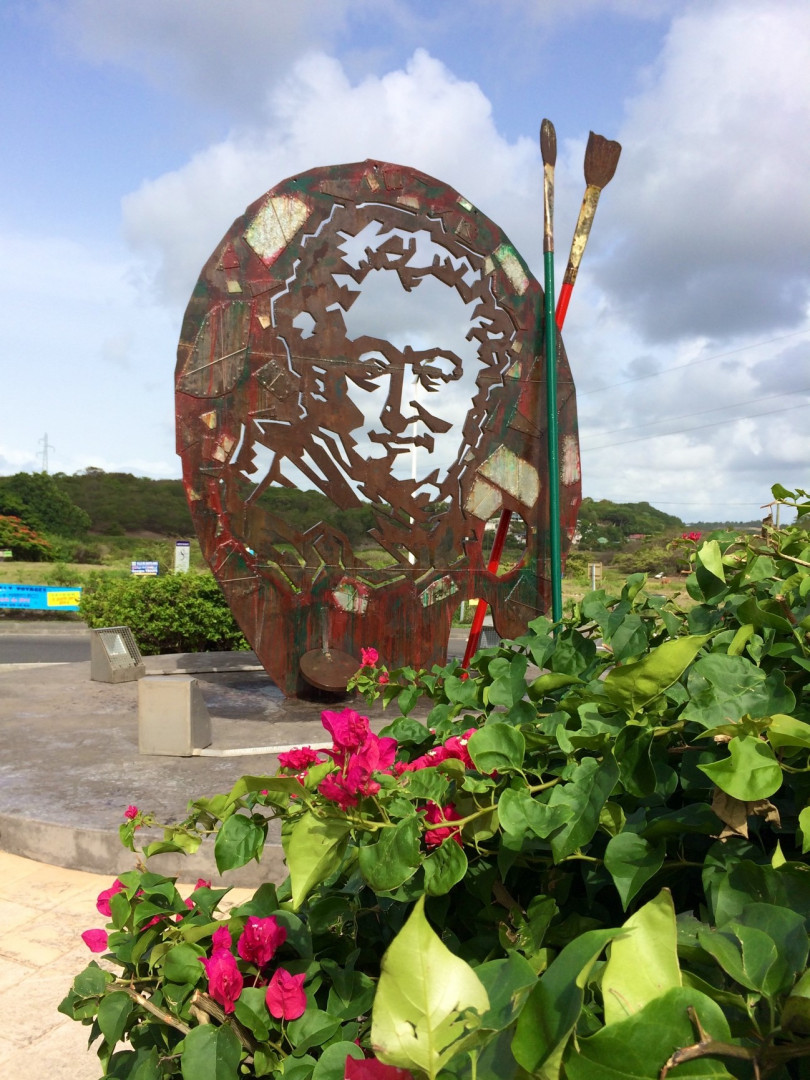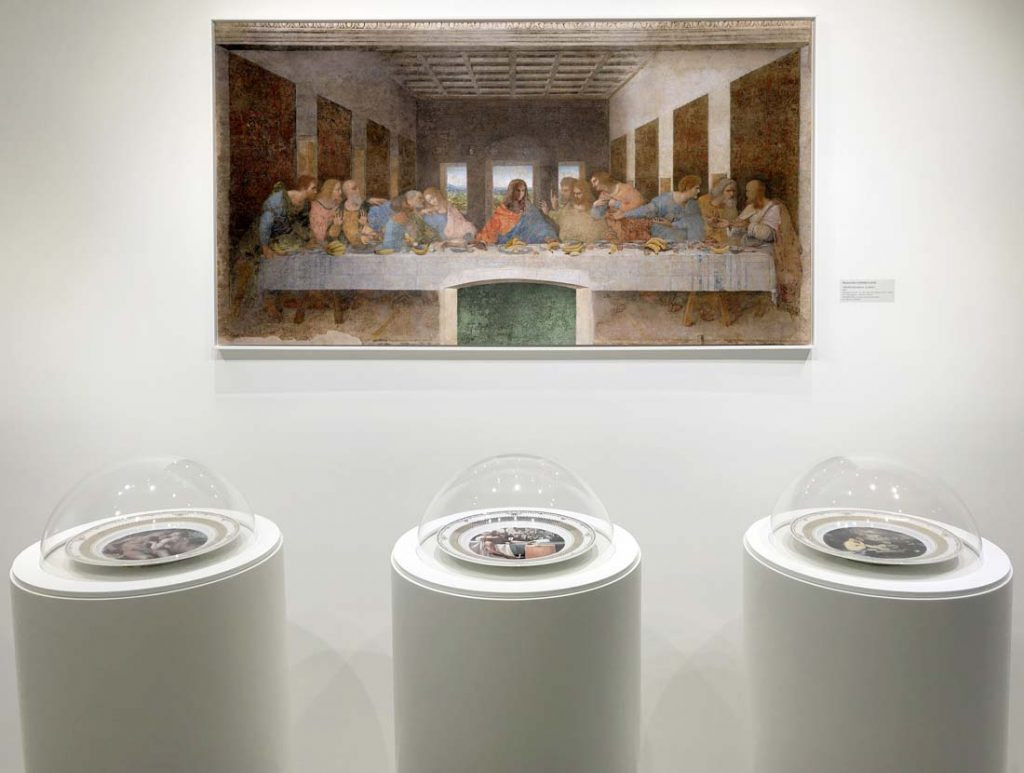 "Musing 2.0 Jeopardy, rebel Heir" - Installation
5 porcelain plates of Limoge
5 bells in translucent acrylic varnish
5 cylindrical bases in white PVC
1 painting "The Scene" by Leonardo da Vinci revisited
PRICE UNDER REQUEST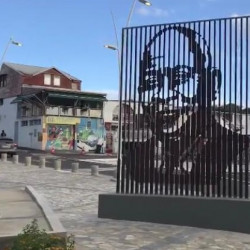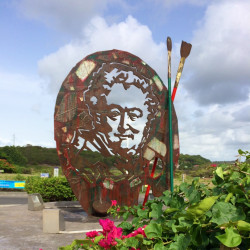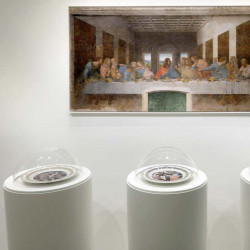 Biography
Richard Viktor Sainsily Cayol was born July 21, 1959 at Dugazon Abymes, Guadeloupe.
A graduate of ENSBA (National School of Fine Arts in Paris), former student of the ENSAD (National Superior School of Decorative Arts in Paris), and Américan Parsons School of photography in Paris. He also studied art history at the University of Paris I (Panthéon-Sorbonne).
This artist, who qualified international route, thematizes his art for over 20 years, in a subversive approach to deconstruction of collective memory. It shaped by the chaotic history of his country (colonization, Native American genocide, the slave trade), thought provoking more singularly on contemporary issues it generates.
Exhibitions
GROUP EXHIBITIONS
2019
Biennale of Havana, from April 12 to May 12, 2019 / Cuba
2017
International Biennale of Florence, from 6th to 15th of October 2017 / Italy / 4th
Prize installation.
2014
Biennale of Dakar. "Dak'art" 2014 / Senegal.
2012
"Caribean Figurations 2" with: Ismael Mundaray, Luz Severino, Bruno Pédurand and Joël Nankin / Guadeloupe.
2011
Embassy of France, (off) Biennale of Contemporary Arts. (Museum of Contemporary Art) / Dominican Republic.
2010
Triennale of Contemporary Arts of the Caribbean / Dominican Republic / Jury
Prize, inovation (video-painting).
2002
Official guest at the "Bicentenary of the death of Toussaint Louverture", which was held at Pontarlier / Fraznce. Presentation of a work offered to the Ambassador, for the Haiti Hall of Fame.
Galeria de Arte de las Humanidades ». Mayaguez / Puerto Rico
2001
Biennale of Contemporary Art / Dominican Republic (Museum of Contemporary Art).
"Figurations Caribéennes 1 °" with Ismael Mundaray and Michel Rovelas, National Scene, Basse-Terre / Guadeloupe.
2000
"Casa de Francia". Embassy of France / Dominican Republic
1996-1997
Gallery "Latin American Art" of St. Bartholomew
1992
Carpeaux Space. Exhibitions of Caribbean painters and Latin America: "Another look at the Caribbean", Paris / France
1991
CMAC (National Scene) / Martinique.
1985
"Universiade Kobe 85", Kobe / Japan.
SOLO EXHIBITIONS
2014
Clement Foundation, Le François / Martinique.
2010
Pavilion of the City in Pointe-à-Pitre. Retrospective exhibition entitled "Ferrements" (30 years of creation). He presents for the first time hybrid works with video inlays, and receives from the Mayor "The Medal of the city".