Artworks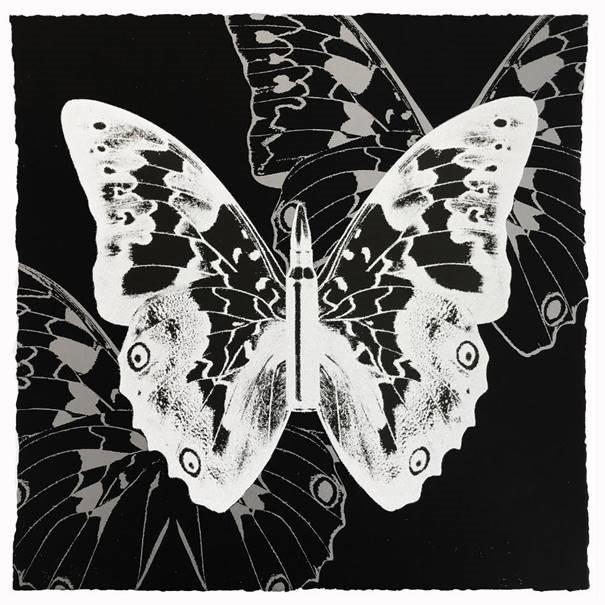 "White Butterfly on Black" - silkscreen with diamond dust on paper - 50.8 x 50.8 cm - 2018
PRICE UPON REQUEST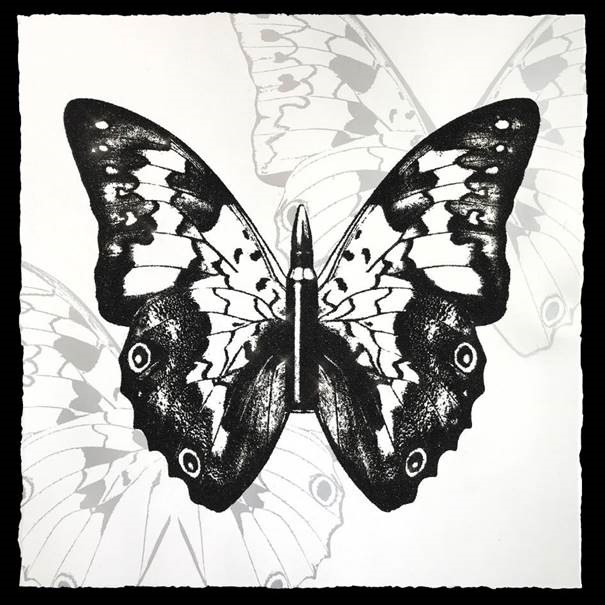 "Black Butterfly on White" - silkscreen with diamond dust on paper - 50.8 x 50.8 cm - 2018
PRICE UPON REQUEST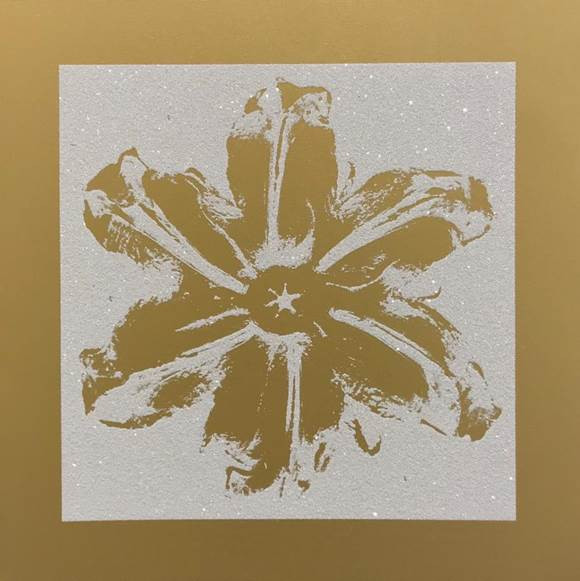 "Power Flower" (Gold) - Mixed media with diamond dust on canvas - 53x53cm - 2018
PRICE UPON REQUEST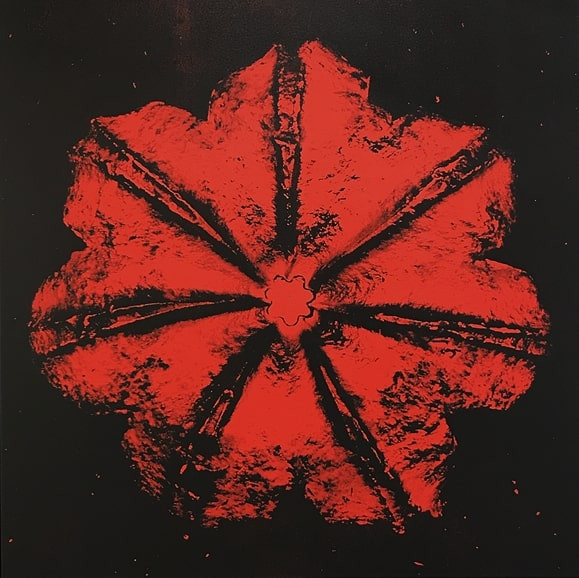 "Power Flower N-1" (Red on Black) - Mixed media on canvas - 91.4x91.4cm - 2016
PRICE UPON REQUEST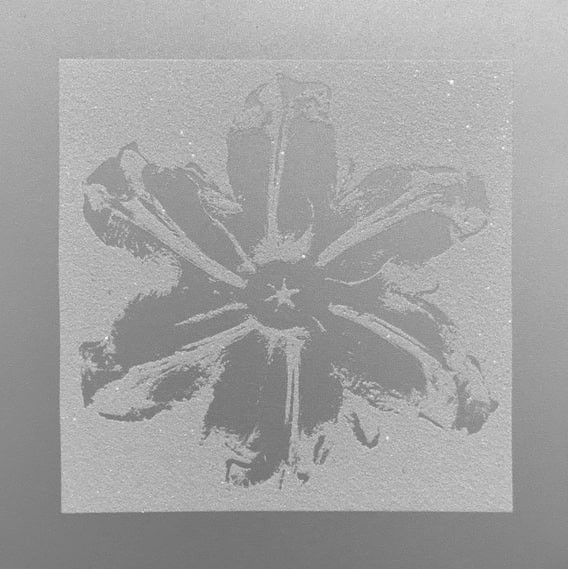 "Power Flower" (Silver) - Mixed media with diamond dust on canvas - 53x53cm - 2018
PRICE UPON REQUEST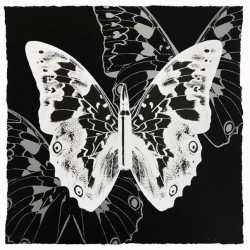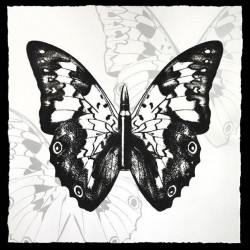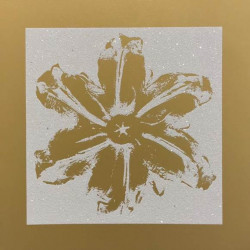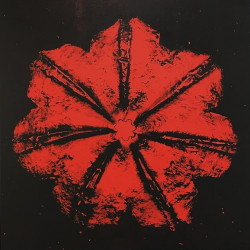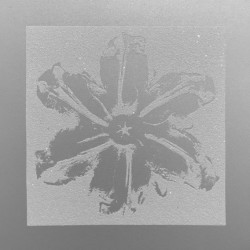 Biography
Rubem Robierb is a Brazilian born, Miami based artist whose work deals with contemporary society and its icons of consumerism.
For many years, Robierb lived between poetry and photography.
As time went by, the artist found that he had little time for writing because photography had become the greatest part of his life and work. It suffices to say that Robierb didn't necessarily stop writing but merely began to write with lights and shapes … not words. Today, Robierb says he believes his pictures are to be read. At the age of 20, Robierb moved to São Paul to become a professional photographer in the advertising industry.
In 2005, Art et Partage Association in Aix en Provence, France, sponsored his first solo show, Brezil Autrement, and a book for his works. The poetic power and vitality of his talent led to a series of invitations to exhibit his work across Europe. He then settled in the United States.
Through his journey as a visual artist, he used the strong aesthetic skills gained from his initial work as a photographer, which he now employs within a diverse range of multimedia prints, paintings, diamond dust, sculptures and three dimensional works.
"The series "Bullet and butterflies" revisits his signature figure of a beautiful butterfly fused with war components like bullets and machine guns that perform a powerful transformational metaphor that alludes to life, war, death, and metamorphosis." (Source: Rubem Robierb's website).
In the series Power Flowers, he connects his own narrative of bullets and war, with Andy Warhol's iconic "Flower" paintings. After some analysis of the artwork, the viewer notices that i tis not a flower – it is a bullet that has been shot from a gun and has exploded.
His works are represented in collections and galleries in New York, Miami, Santa Monica, Los Angeles, Atlanta, Milan, Paris, Monaco and Zurich.
Exhibitions
SOLO EXHIBITIONS
2015
"Metamorph-Us" - Fort Lauderdale, USA
"HeArt" - Gallery 212, Aspen, USA
2014
2013
"Bullets and Butterfly" - Taglialatella Galeries, New York, USA
2012
"Bullet Fly Effect" - Emmanuel Fremin Gallery, New York, USA
2011
"Show Me the Money" - Curators Voice Gallery, Miami, USA
2009
"Pop Saints" - Miami, USA
"SEE" - Miami, USA
"Eros/Thanatos" - Red Dot Art Fair (ART BASEL), Miami, USA
2008
"Spiritual Portrait" - Icon South Beach, Miami, USA
"Faith" - Miami, USA
2006
"Brésil Autrement" - Gallery of the L'Open, São Paulo, Brazil
"Brésil Autrement" - Ilana Gallery, Paris, France
"Brésil Autrement" - Image Gallery The House, Zurich, Switzerland
"Negros"- Institute Brasile / Italy, Milano, Italy.
2005
"Brésil Autrement" - Alliance Française, São Paulo.
"Brésil Autrement" - Gallerie d'Art Contemporin, Aix-en-Provence, France
GROUP EXHIBITIONS
2015
"Hot Spot" - Curator's Voice Art Projects, Miami
2014
"Hot Spot" - Curator's Voice Art Projects, Miami
"Beautiful Objects" - Curator's Voice Art project, Miami
"The Suit" - Kasia Kay Art Projects, Chicago
2012
"Arteaméricas Art Fair" - Canal Gallery, Miami
2009
"Photophantasma" - Avant Gallery, Miami
2007
"Art Curial for Fight Aids" - Monaco Foundation, Monaco
2006
"Corpo Revelado" - Blue Life Cultural Space, São Paulo, Brazil