Artworks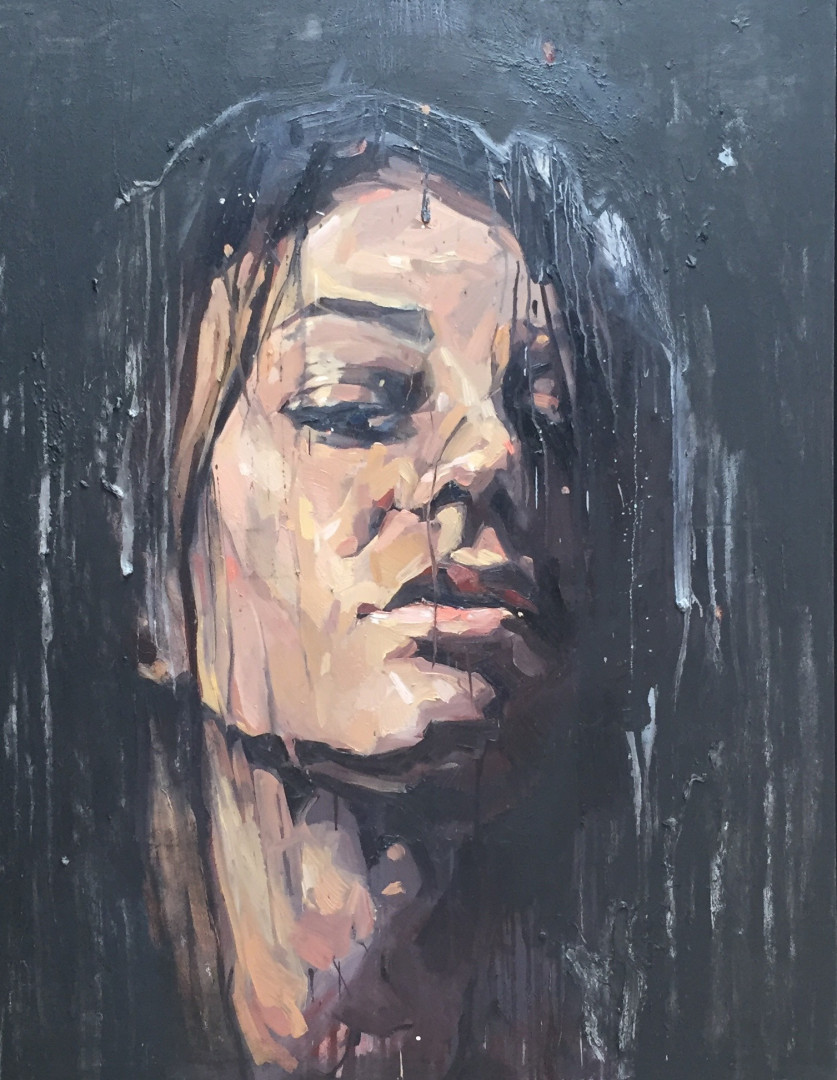 Nouvelle
Oil on canvas
146x114 cm
2019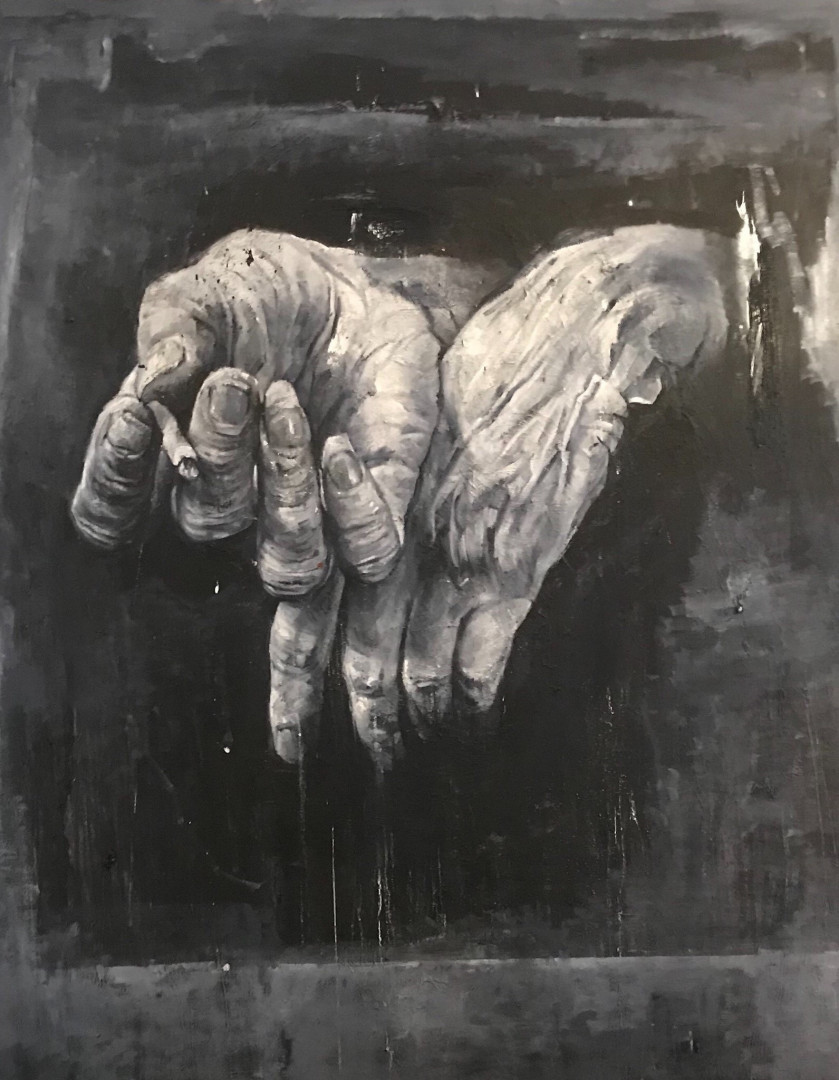 Cigarette en main ,still smoker
Oil on canvas
160x132 cm
2019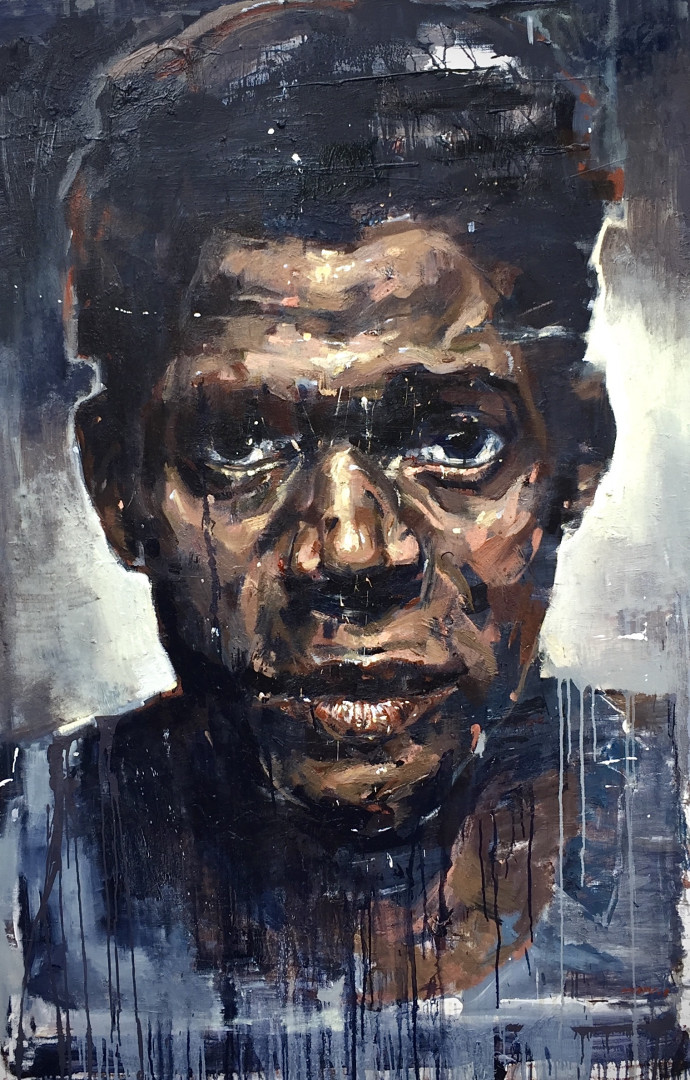 HIGT-LITH
Oil on canvas
130x195
2020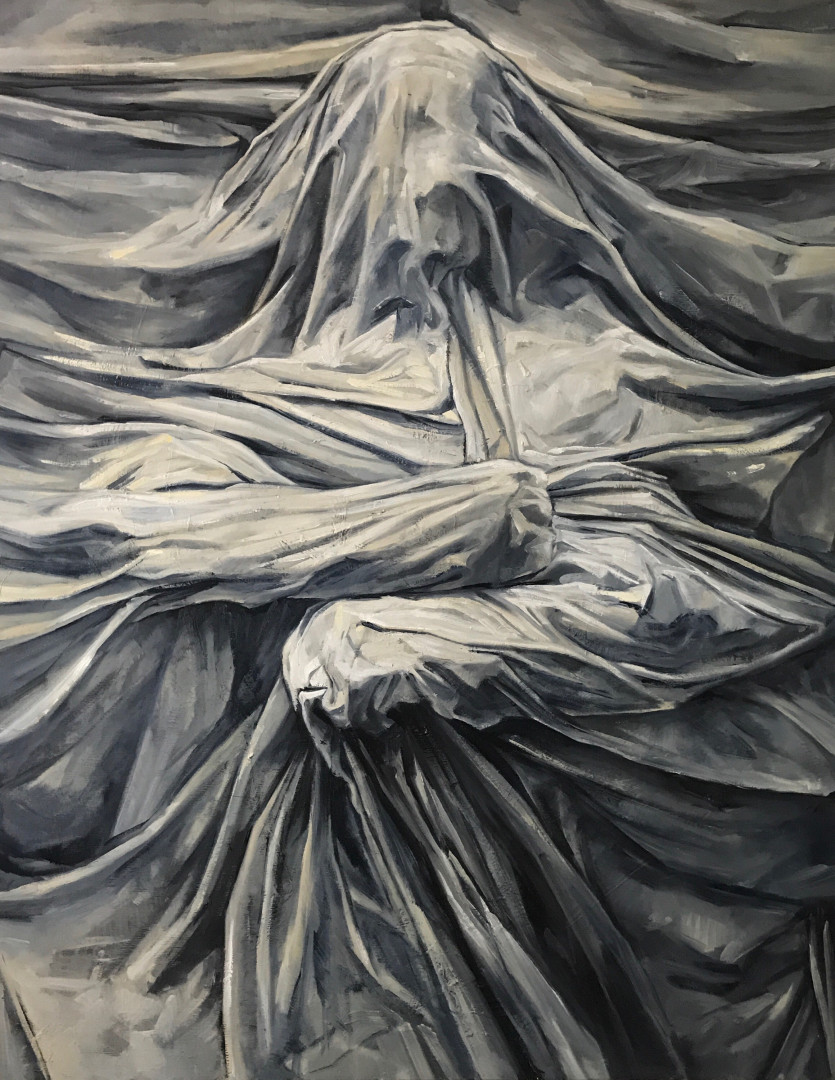 Interdit
Oil on canvas
130x195
2020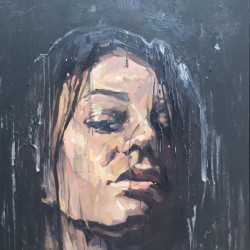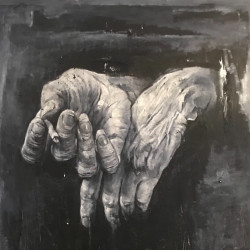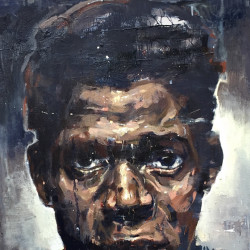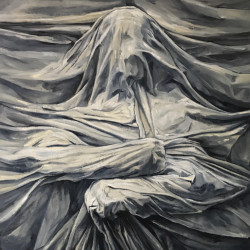 Biography
NATHAN CHANTOB painter
Born on 11/17/1991 in France
Work and life in Paris and Lille
Young emerging artist, Nathan Chantob trained as a painter and illustrator in Belgium, but it is above all the street school that gives him an identity.
Influenced by names such as Egon Schiele, Lucian Freud, Munch, this young artist is also seduced by illustrious strangers.
Nathan Chantob works tirelessly, offers more and more impactful works, an even better mastered technique and sends us back to surprising emotions.
At 27, he challenges us, captivates us with unforgettable portraits, looks that bind us to the works. If in the "art world" we consider that a work must be intellectually justifiable, it preserves its creativity and its instinct by refraining from any discourse and any theorization.
Combining different techniques and using all materials, Nathan Chantob plays with the rules and other conventions to paint works that speak directly to the heart and refer us to ourselves!
Exhibitions


Training
2007 to 2010: Training as an illustrator painter at the St-Luc Tournai Belgium institute



Group exhibition 2011
April: Art Fair of St Germain en Laye (the Carrousel Royal)
April: Sign'Art guest of honor (Grand Hôtel Barrière, Enghein-Les-Bains)
December: Sociètè nationale des beaux-arts (the Carrousel du Louvre Paris)
Personal exhibition 2011 (solo)
May: Twin Studio (Paris)
November: Cultural center (Chantilly)
Collective exhibition 2012
Bouillon d'Art Gallery (Bordeaux)
Joel Guyot Gallery (St-Paul de Vence)
September: Art Fair Nimes salon (Galerie Bouillon d'Art)
December: Medici Gallery (Place des Voges Paris)
Personal exhibition 2012 (solo)
January: At the end of a brush (La Bellevilloise Paris)
April: My vision of age (Galerie Bouillon d'Art, Bordeaux)
Collective exhibition 2013
Gallery Corbel (Paris)
Bouillon d'Art Gallery (Bordeaux)
Joel Guyot Gallery (St-Paul de Vence)
February: Affordable Art Fair salon (Galerie Bouillon d'Art, Brussels)
March: Lille Art Fair salon (Galerie Bouillon d'Art)
September: Beirut Art Fair salon (Galerie Bouillon d'Art)
Personal exhibition 2013 (solo)
May / October: NC Galerie (La Baule)
June: Bouillon d'Art Gallery (Bordeaux)
November: Mac 2000 salon (Paris)
2014 collective exhibition
Gallery Corbel (Paris)
Le Floch-Le Floch Gallery (St Ouen)
ELV Knokk Gallery (Belgium)
Gallery My art invest London (England)
November: St-ART salon (Galerie Anne-Perré) Strasbourg
Personal exhibition 2014 (solo)
March / April: Corbel Gallery
September: Gallery 75 Rouen
September: Gallery Nest Artgentharius Geneva (Switzerland)
November: Mac 2000 salon Paris



Group exhibition 2015
Down To Art Gallery (Ghent, Belgium)
Schwab Gallery (Paris)
Le Floch-Le Floch Gallery (St Ouen)
Agon Coutainville Gallery (Agon Coutainville)
Anne-Perré Gallery / Storage (Rouen-Paris)
Drou'Art Gallery (Dreux)
Gallery Corbel (Paris)
Stammegna Gallery (Marseille)
ART-UP Lille art fair (Anne-Perré Gallery)
Champs Élysées Paris art fair (Galerie Le Floch-Le Floch)
Salon DDESSIN Paris (Galerie Anne-Perré)
Salon Monceau Paris 17 (Galerie Le Floch-Le Floch)
Salon room Wagram Paris (Galerie Le Floch-Le Floch)
Salon ST-ART Strasbourg (Galerie Anne-Perré)
ARTCITE Fontenay-sous-Bois exhibition
Salon Cocoon Bruxelles (Galerie Down To Art)


Personal exhibition 2015 (solo)
Galerie Drou'Art Dreux from 05/07 to 05/30
Exhibition Geneva Switzerland Galerie Artgentharius from 09 to 22/10
Collective exhibition 2016
Exhibition Fondation Alliance Française Paris (April) guest of honor (the Russian palette)
Exhibition Museum of Contemporary Art Brussels (Private House TA-BU exhibition)
(1 canvas, January / February)
Down To Art Gallery Ghent (Belgium)
Le Floch-Le Floch St Ouen Gallery
Galerie Anne-Perré storage Rouen-Paris
Agon Coutainville Gallery
Joel Guyot St-Paul de Vence Gallery
Schwab Paris Gallery
Fine Paris Gallery
Aurelle Art Gallery New york (USA)
ART-UP Lille Salon Galerie Anne-Perré
ART-UP Rouen Salon Galerie Anne-Perrè
ST'ART Strasbourg Fair Galerie Anne-Perrè
Miami Context USA show from 12/29/16 Galerie Art d'Aurelle
ART-FAIR Luxembourg show from 8 / to 11/12/16 Galerie Fine Paris




Personal exhibition 2016 (solo)
Galerie Schwab Beaubourg (from 04/27 to 05/21) title: Nouvelle Réflexion
Galerie Down To Art Ghent (from 16/10 to 29/11) Belgium
Collective exhibition 2017
Fine Paris Gallery
Down To Art Gallery Ghent (Belgium)
Anne-Perré Rouen-Paris Gallery
Le Floch-Le Floch St-Ouen Gallery
Joel Guyot St-Paul de Vence Gallery
Aurelle Art Gallery New-York (USA)
Lounge A