Artworks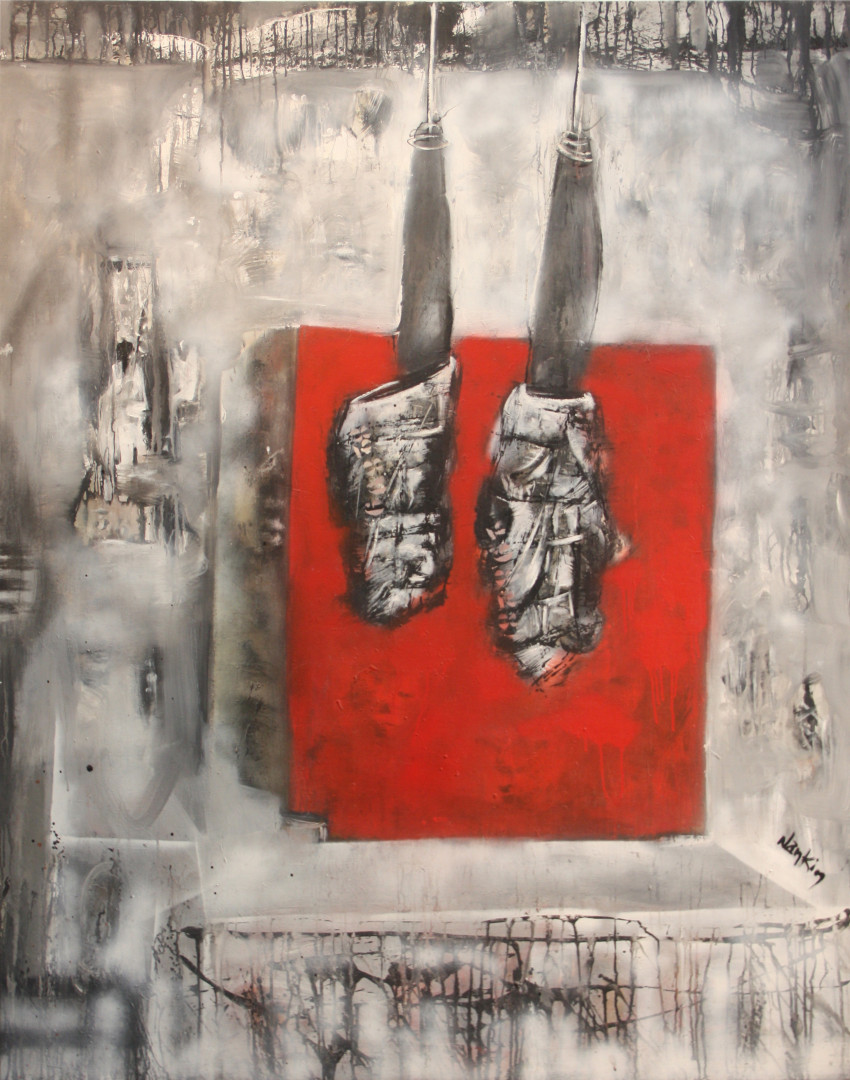 "Strange Fruit" - Mixed technique - 162X130 cm
PRICE UPON REQUEST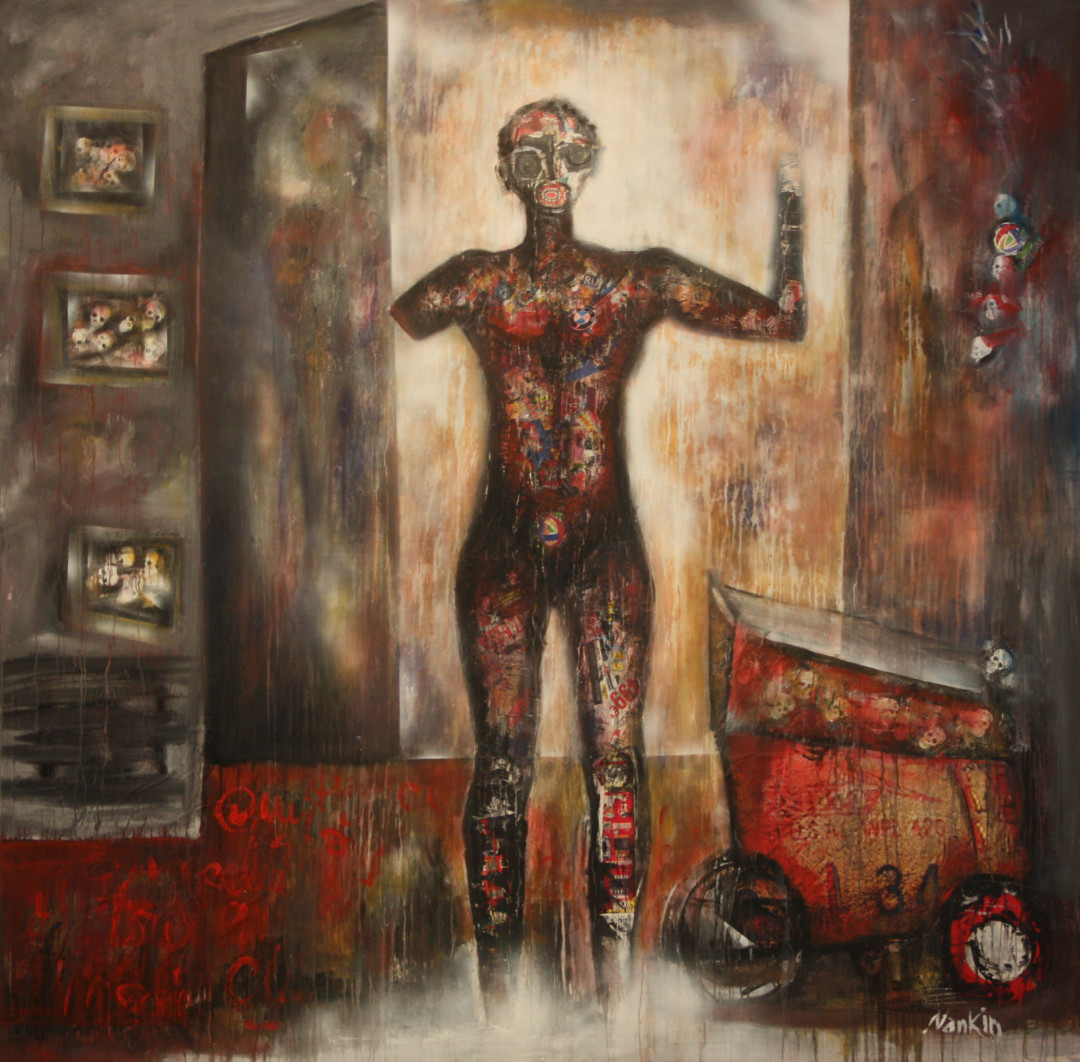 "Le chariot des malheurs" - Mixed technique - 200X200 cm - 2017
PRICE UPON REQUEST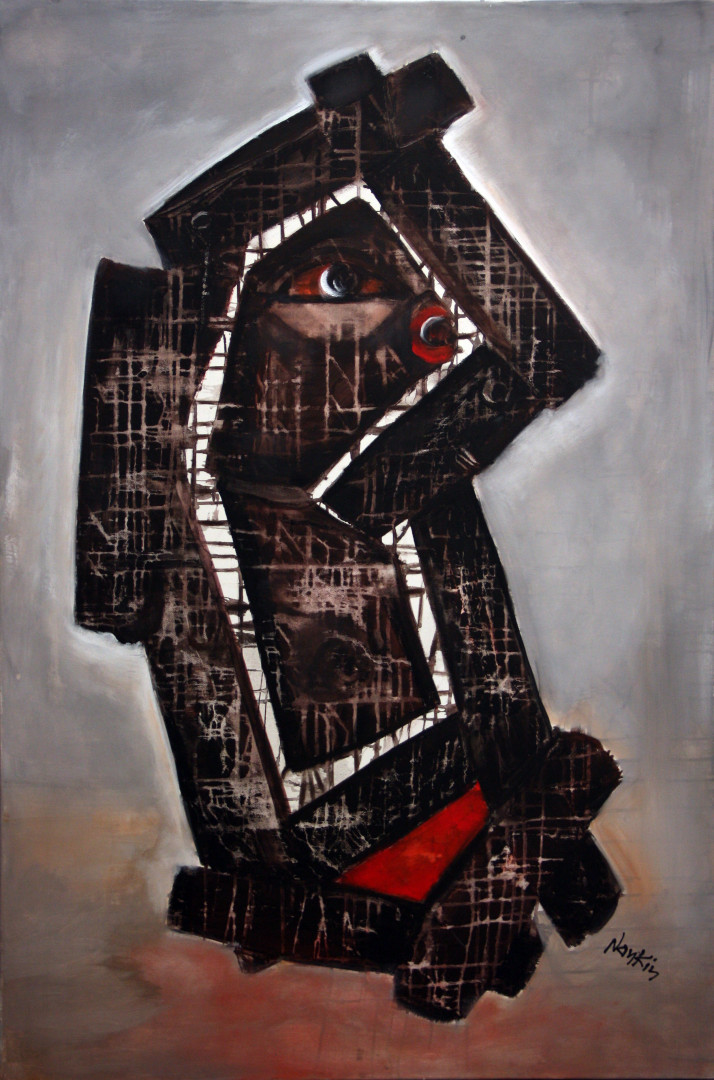 "Terre mattée Terre démattée" - Mixed technique - 120X80 cm
PRICE UPON REQUEST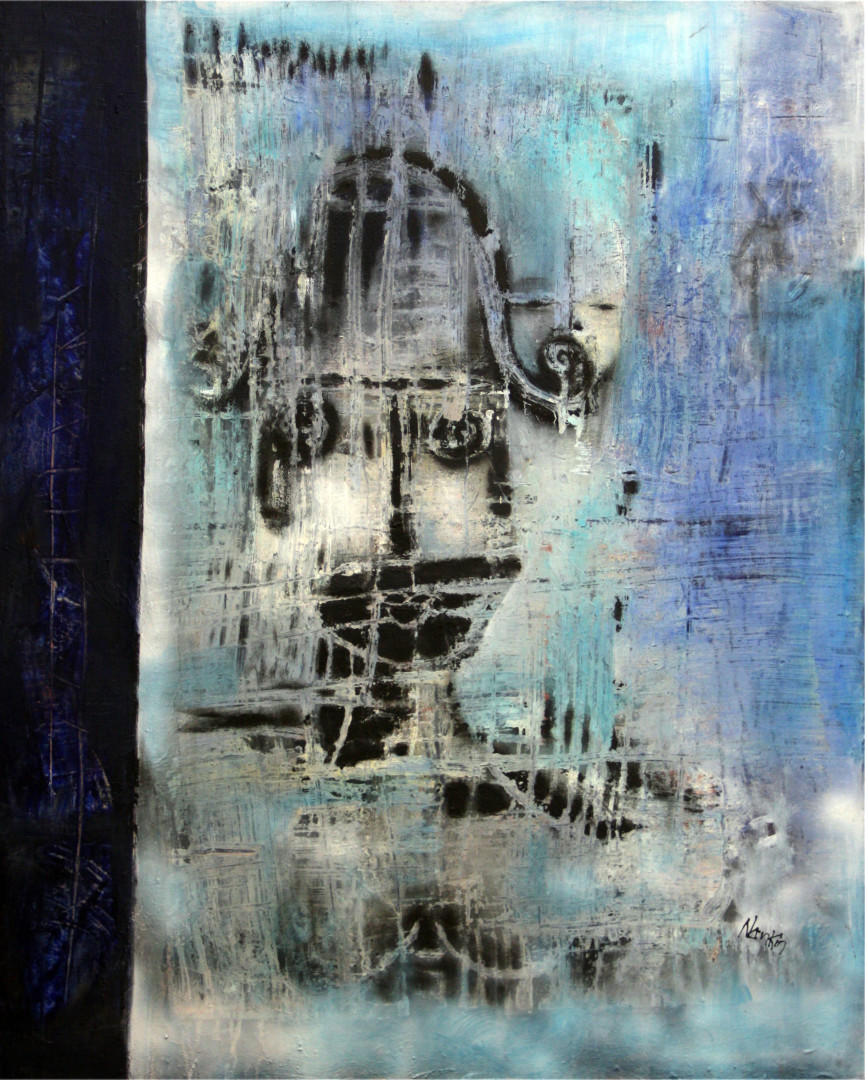 "Thiarroy" - Mixed technique - 100X81 cm
PRICE UPON REQUEST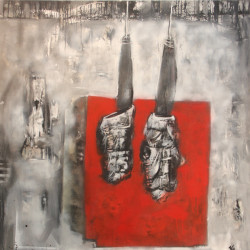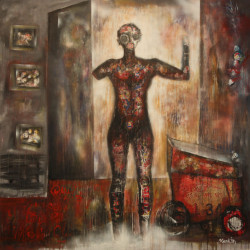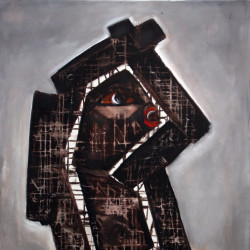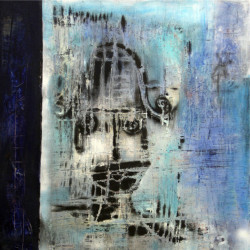 Biography
Born in 1955, Joël Nankin lives and works in Guadeloupe. Painter, musician, but also political activist, he has made his life a fight for creole identity.
Passionate about percussion, he founded in 1979 the AKIYO group, a musical project and separatist movement. Later, campaigning for Guadeloupe independance, he is judged for committing attacks and threatening the French territory integrity, and is imprisoned from 1983 to 1989.
Behind bars he discovered painting and has been influenced by the Haitian pictorial universe, Kandinsky and Mark Rothko. Nankin began working with pencil and soon moved on to colour. He uses mixed media, ink, acrylic, spray.
His really efficient works are poems dedicated to people that suffer, denounce domination and injustice. Violent in the way of using colours, abrupt and scheming, it seems to be the reflection of his political commitment.
Exhibitions
SOLO EXHIBITIONS
2011: Festival de Longueil, Montréal
2011: Tribute to Edouard Glissant, Baie Mahault, Guadeloupe
2011: "27 mai, Limyè Ba Yo", Tribute to our ancestors, Pointe-à-Pitre, Guadeloupe
2010: "Lespwi Sonny Rupaire", Pointe-à-Pitre, Guadeloupe
2010: Art Bémao, "Le déséquilibre", Baie-Mahault, Guadeloupe
2009: Casa Frela Gallery, Harlem, NYC
2007: Atrium, Martinique
2006: Festival de Jazz de Cayenne, Guyane
2005: "The hardest thing for a human being is to be every day a man", Centre Rémy Nainsouta, Pointe-à-Pitre, Guadeloupe
2004: Auditorium Parco della Musica, Rome
2003: "État d'urgence", Centre Rémy Nainsouta, Pointe-à-Pitre, Guadeloupe
2001: "Miroirs", Centre Rémy Nainsouta, Pointe-à-Pitre, Guadeloupe
1999: "Anmwé", Centre Rémy Nainsouta, Pointe-à-Pitre, Guadeloupe
1998: "An mawonaj", Centre Rémy Nainsouta, Pointe-à-Pitre, Guadeloupe
1996: "Bitasyon", Habitation le Maud'huy, Saint-François, Guadeloupe
1996: "Fanm bitasyon", Maison de la Guadeloupe, Montréal
1995: "Bitako", Centre des arts et de la culture, Pointe-à-Pitre, Guadeloupe
1994: "Lakou", Centre des arts et de la culture, Pointe-à-Pitre, Guadeloupe
GROUP EXHIBITIONS
2018: "Éclats d'îles Vol.1", Galerie A2Z, Paris
2007: Tribute to Sony Rupaire, Centre Rémy Nainsouta, Pointe-à-Pitre, Guadeloupe
2003: Exhibition as part of the Franco-fête, galerie Gora, Montréal
1998: "Autour d'une éclipse", Galerie Espace Art, Baie-Mahault, Guadeloupe
1997: "Musique Caraïbe", Le Marin, Martinique
1997: "Le moi de la peinture", Saint-Martin, France
1997: "Images franco-caraïbes", Musée national, Port of Spain, Trinidad
1994: Biennale de Saint-Domingue, Musée d'Art contemporain, République dominicaine
1992-1996: Festival intercaribéen d'arts plastiques Indigo, Fort Fleur d'Epée, Gosier, Guadeloupe