Artworks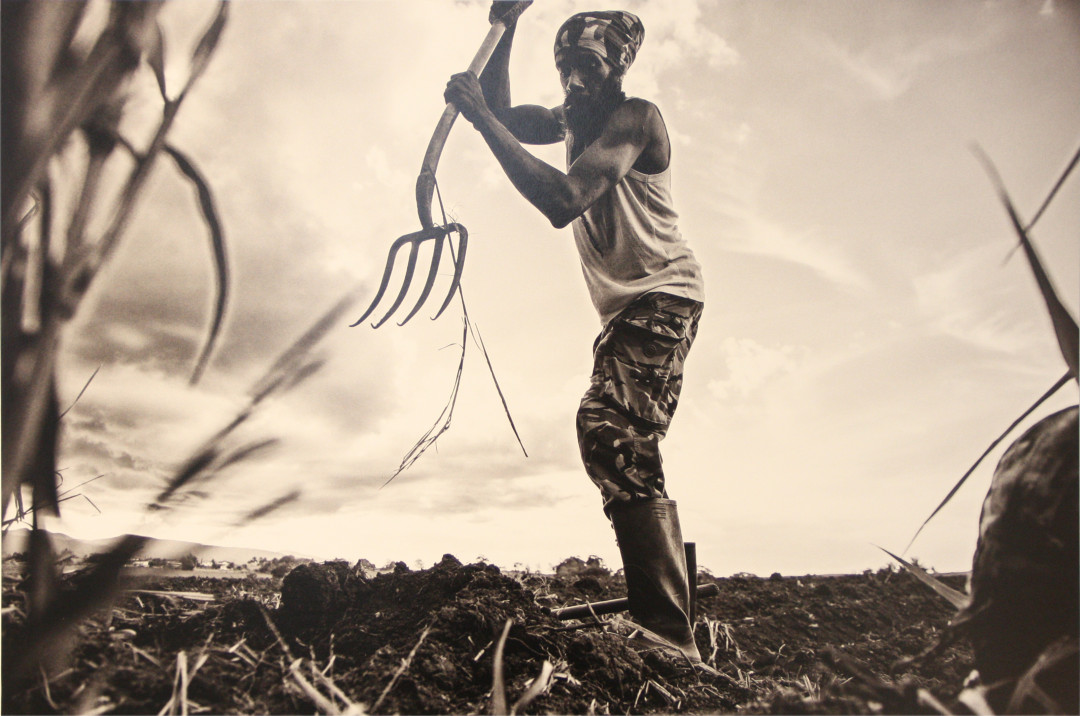 "Les nouveaux combattants" - Digital photography - 80X54 cm - 2015

PRICE UPON REQUEST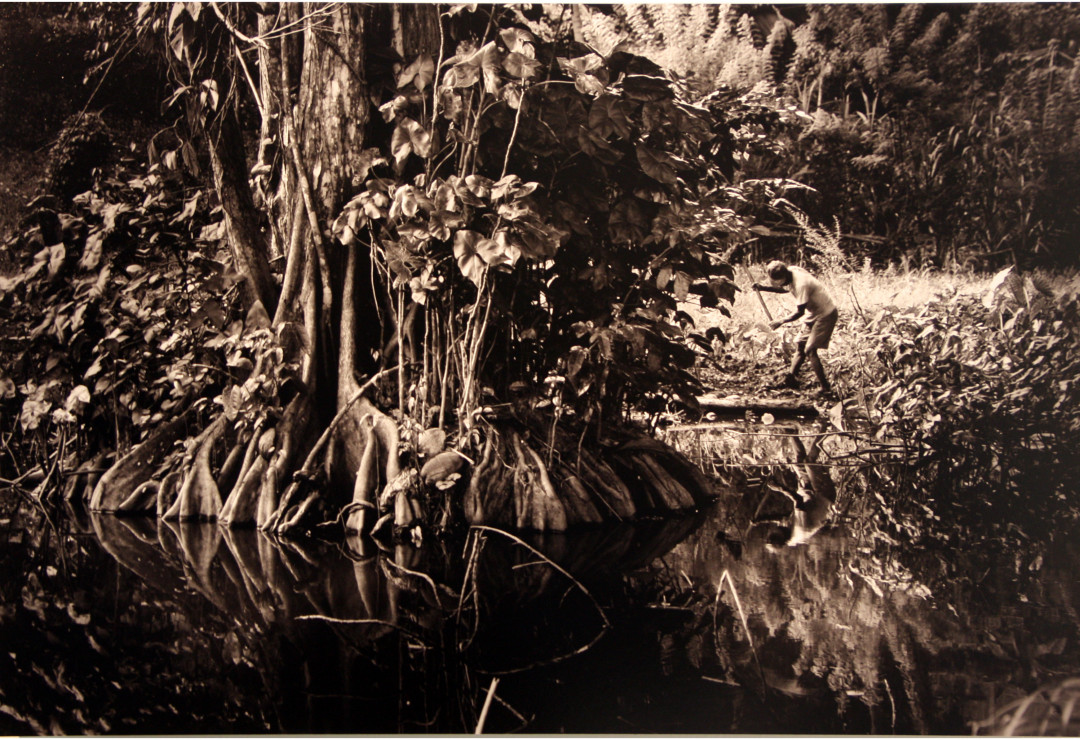 "Malanga, The Source" - Digital photography - 
80X54 cm - 2008
PRICE UPON REQUEST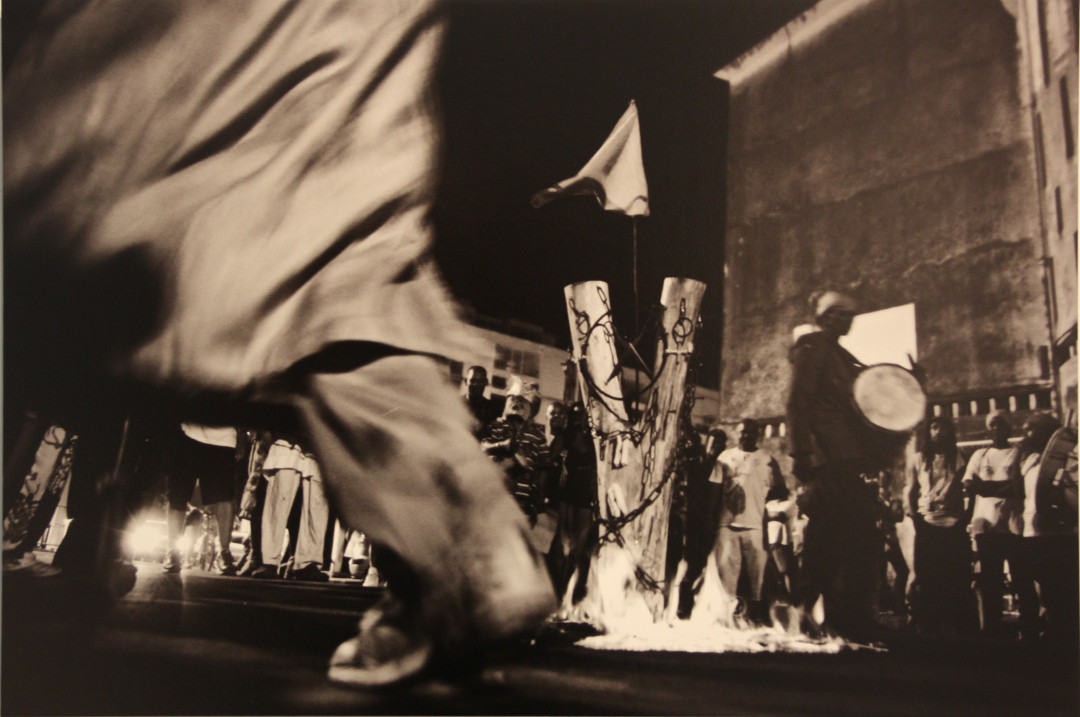 "An bout ay" - Digital photography - 
80X54 cm - 2009
PRICE UPON REQUEST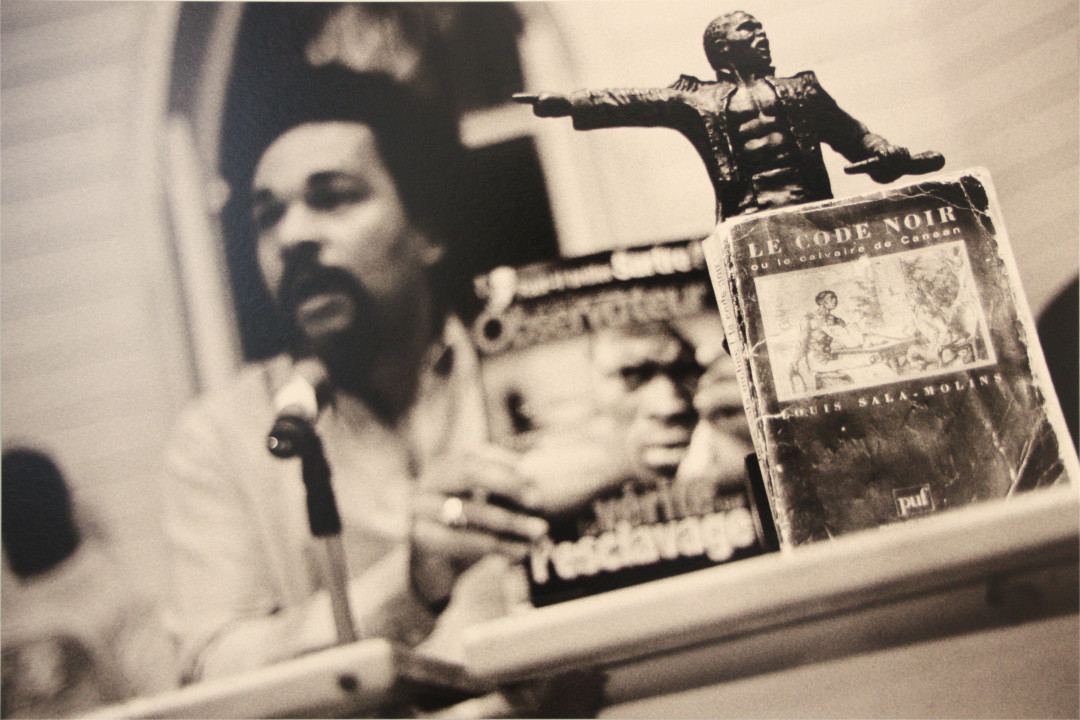 "La rencontre avec Ignace" - Digital photography - 80X54 cm - 2006
PRICE UPON REQUEST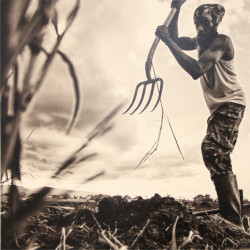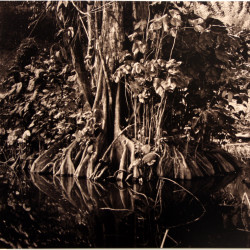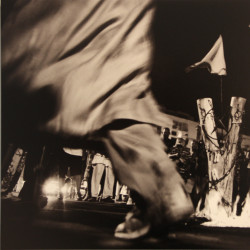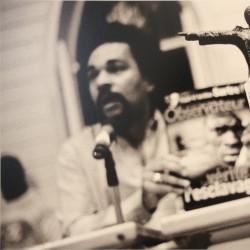 Biography
Nicolas Nabajoth is a photographer that lives and works in Guadeloupe. Intuitive photography lover, he questions a new vision of the world through the prism of Creole identity.
In the manner of Édouard Glissant or J.M.G Le Clézio, Nicolas builds his work on a "aesthetics of diversity", dear to Victor Segalen. He is a committed artist that believes in the effects of the art peripherization, he promotes a recognition of arts that come from "ultra-peripheral" regions, in a market where everyone can take his place.
In 2004, when the autonomous Port strikes occur, he decides to report this sector activity, real economic heartbeat of the country, and starts the harbour iconography of the archipelago.
In 2008, through the collective exhibition "The Districts tell us...", he shows the urban landscape metamorphosis and the social ties at Abymes, municipality of Grande Terre, subject of a urban renovation plan.
In early 2010, he is part of the artists selection chosen to represent Guadeloupe in "Kréol Factory" exhibition at the Grande Halle de la Villette, Paris.
Very interested in the ethnographical and socioeconomic aspects of Guadeloupe, his work fits in with an approach of local cultural heritage promotion.
Exhibitions
SOLO EXHIBITIONS
"Intérieur", Carifesta XII, festival des Arts de la Caraïbe - Haïti, 2015
FEMI/Marché International du Film et de la TV Caribéens - Guadeloupe, 2013
Maison pour Tous Boris Vian - Montpellier, 2012
L'Orangerie du Sénat, Jardin du Luxembourg - Paris, 2011
"L'Arrière-cour du commerce de marchandises…", Kréyol Factory, Grande Halle de La Villette - Paris, 2009
Francophonies en Limousin - Limoges, 2007
OMC - Marie-Galante, 2007
Médiathèque du Moule - Guadeloupe, 2007
Centre des Arts - Guadeloupe, 2007
In situ sur les quais du Port Autonome - Guadeloupe, 2006
"Quand la marge nourrit la norme", Centre des Arts - Guadeloupe, 2005
SAT (Société des Arts Technologiques), Montréal - Canada, 2003
GROUP EXHIBITIONS
"Éclats d'îles Vol.1", Galerie A2Z - Paris, Mai 2018
Les Photaumnales "Couleurs pays", Le Quadrilatère - Beauvais, 2017
"Projet 57", Pavillon de la ville - Pointe-à-Pitre, Guadeloupe, 2017
Festival Cri de Femmes - Nature & Elles "NuésenS", Pavillon de la ville - Pointe-à-Pitre, Guadeloupe, 2017
Mois de l'Afrique "Musiques noires et mémoires", Banque des Antilles Françaises - Guadeloupe - 2016
"Les Quartiers se racontent… Acte III" - Guadeloupe , 2015
"Dlo Doubout", Musée Saint-John Perse - Guadeloupe, 2015
"44 jou, Rétwospèktiv'", L'Artchipel, Scène nationale - Guadeloupe, 2011
Musée L'Herminier - Guadeloupe, 2010
"Les Quartiers se racontent… Acte II", Mois de la Francophonie - La Dominique, 2014
CMAC - Scène nationale, Fort-de-France - Martinique, 2011
Taonaba, Maison de la Mangrove - Guadeloupe, 2008
Centre Culturel de Sonis - Guadeloupe, 2008