Artworks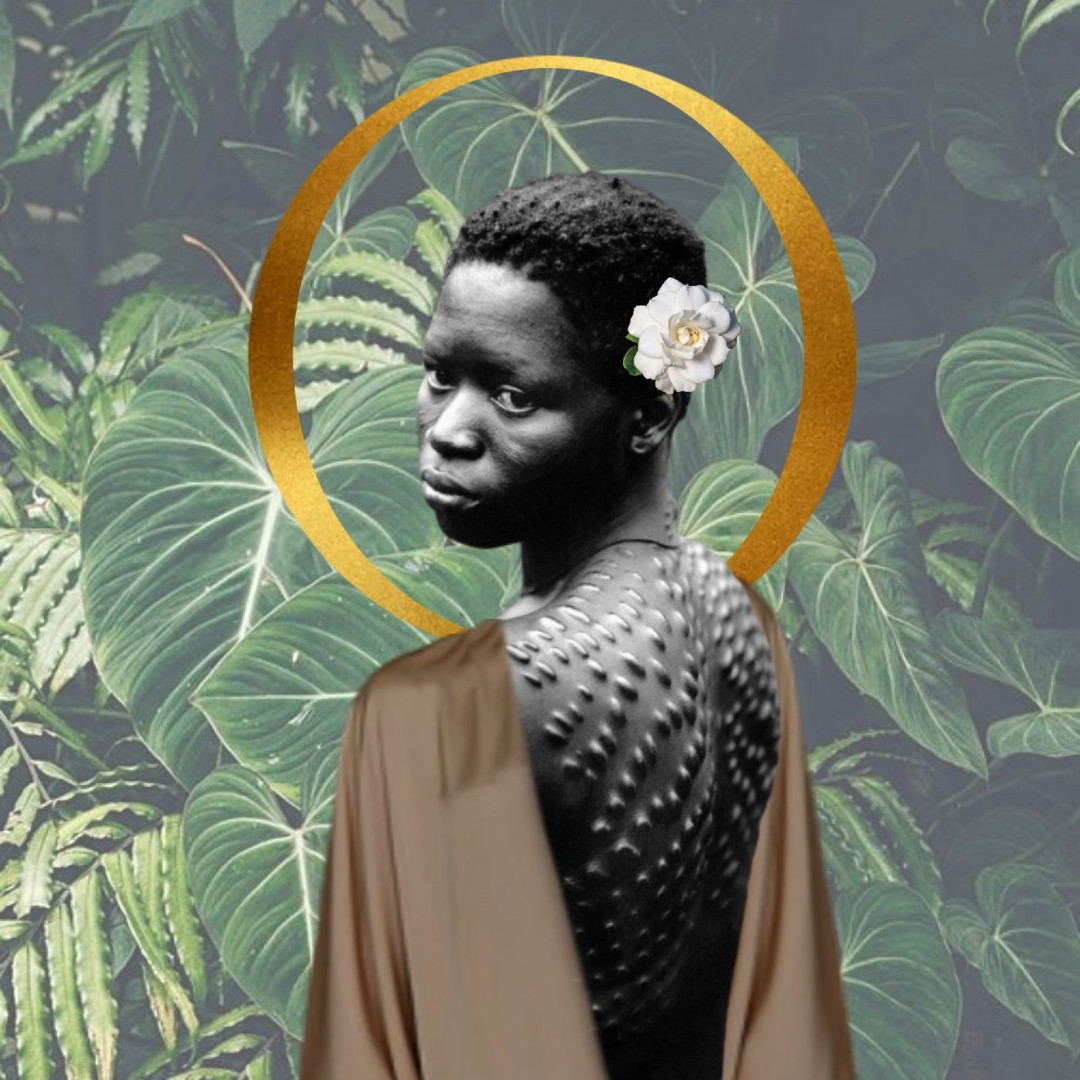 Splendor
Didital collage on Arches paper
30x30 cm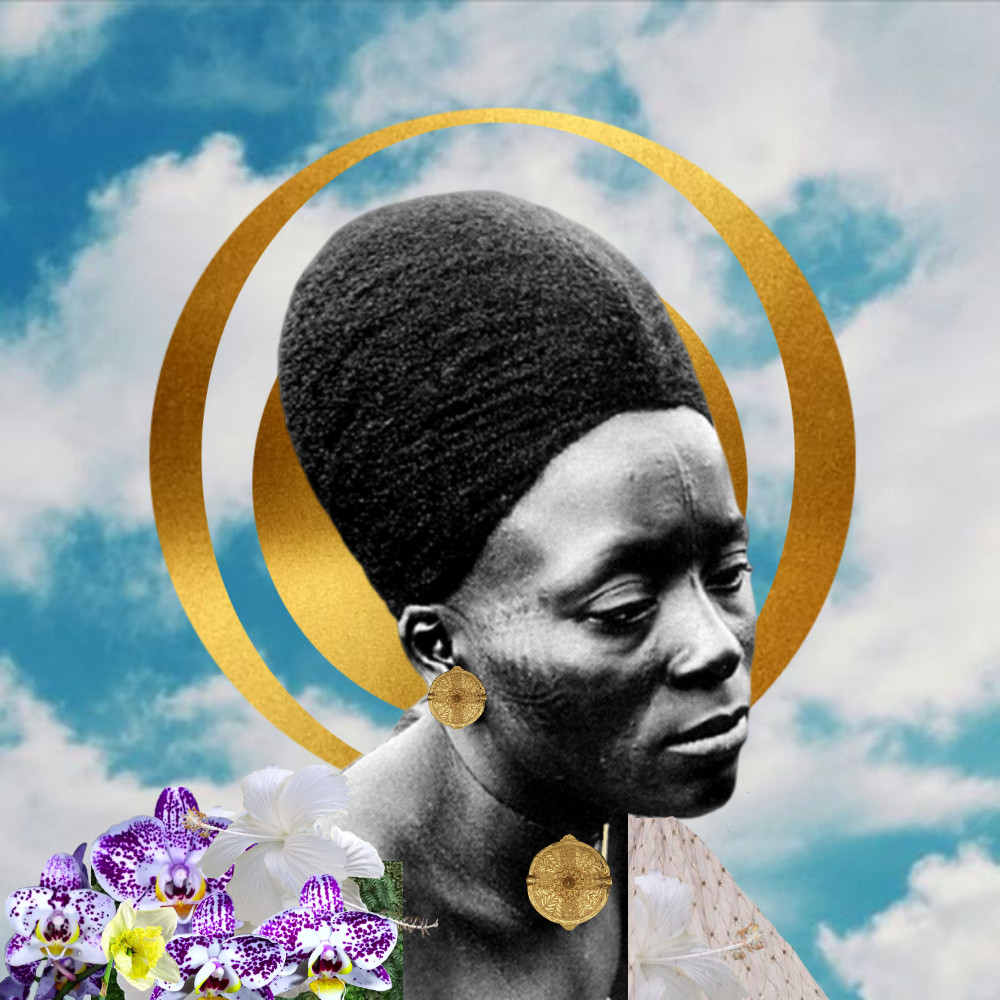 Workship
Digital collage on Arches paper
30x30 cm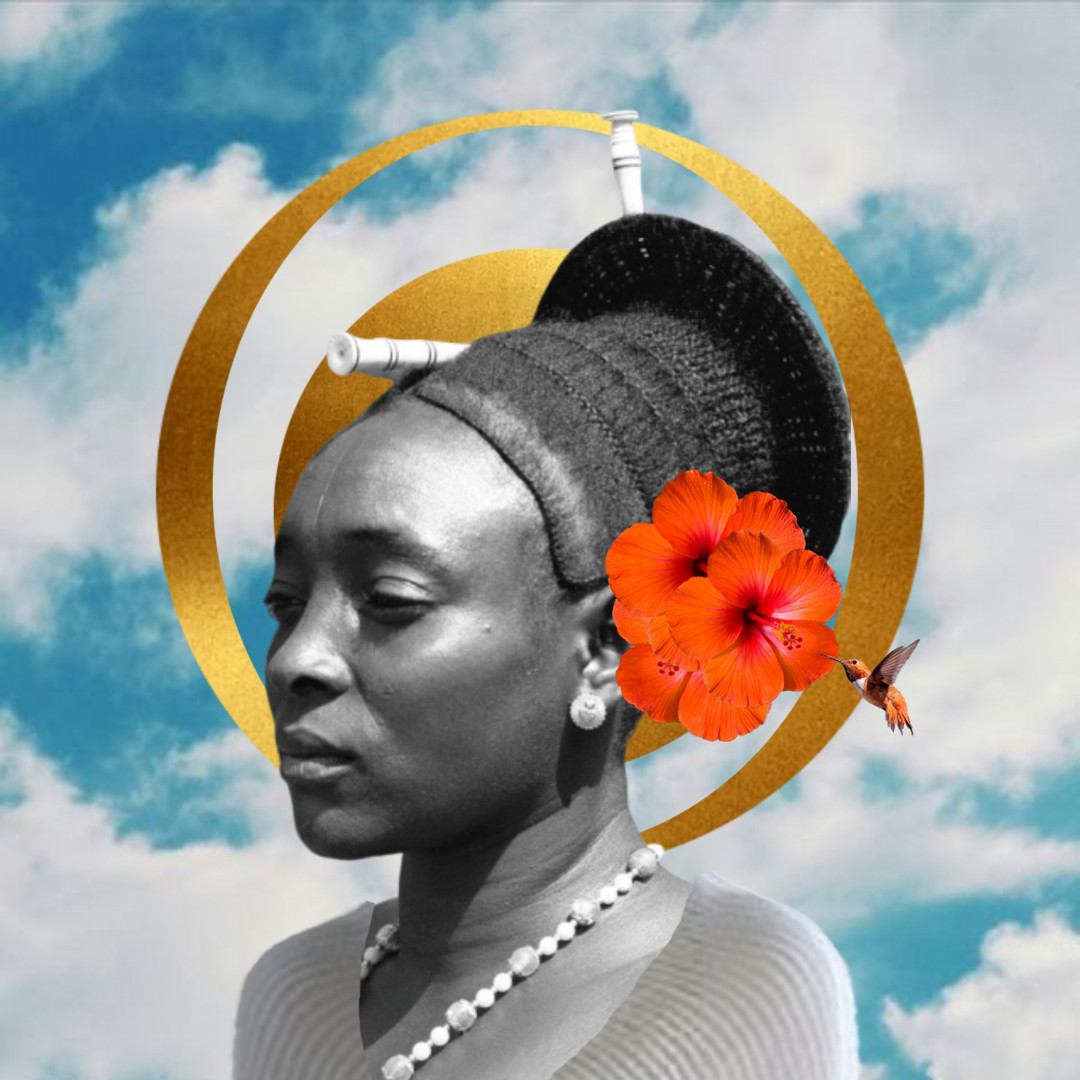 The messenger
Digital collage on Arches paper
30x30 cm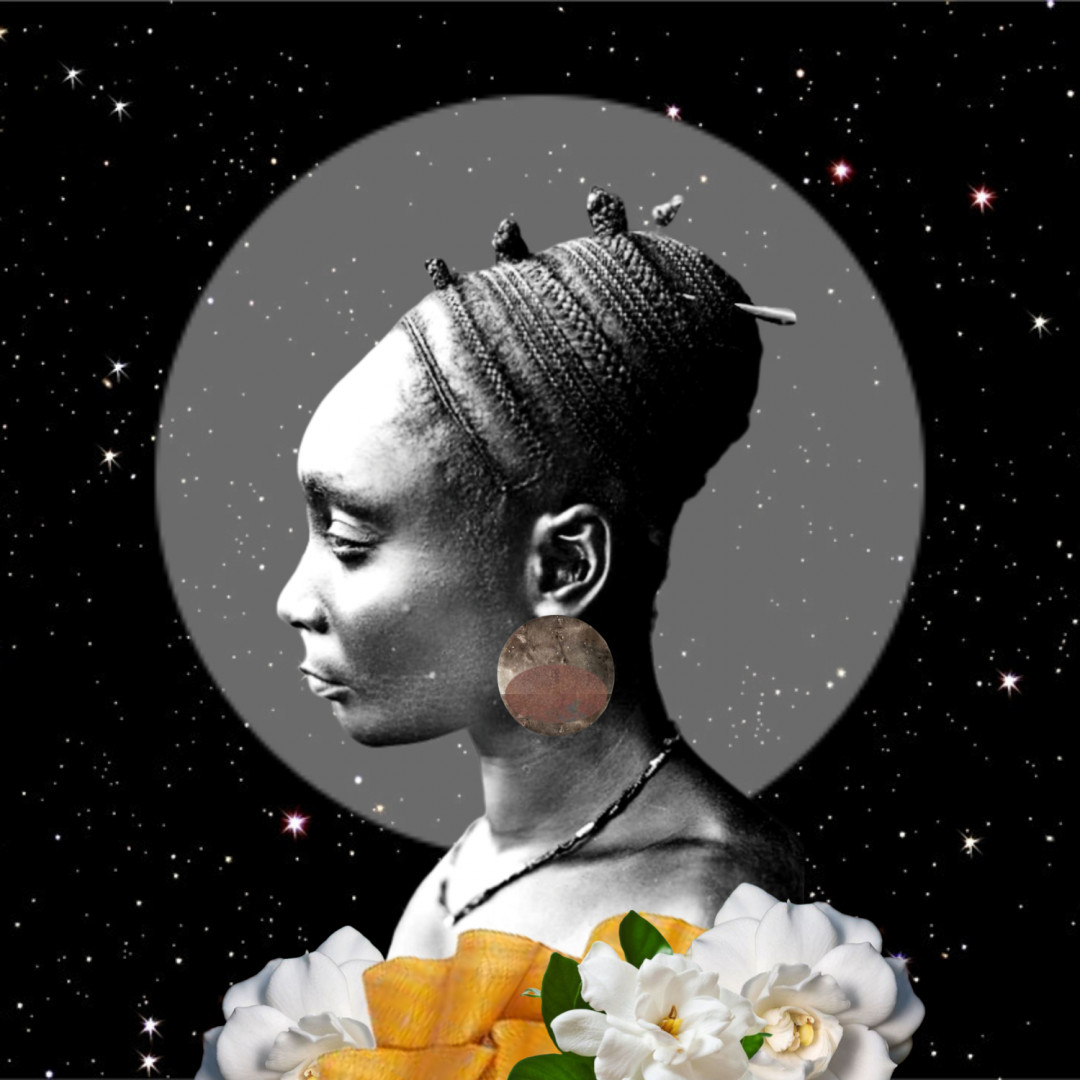 Gardena
Digital collage on Arches paper
30x30 cm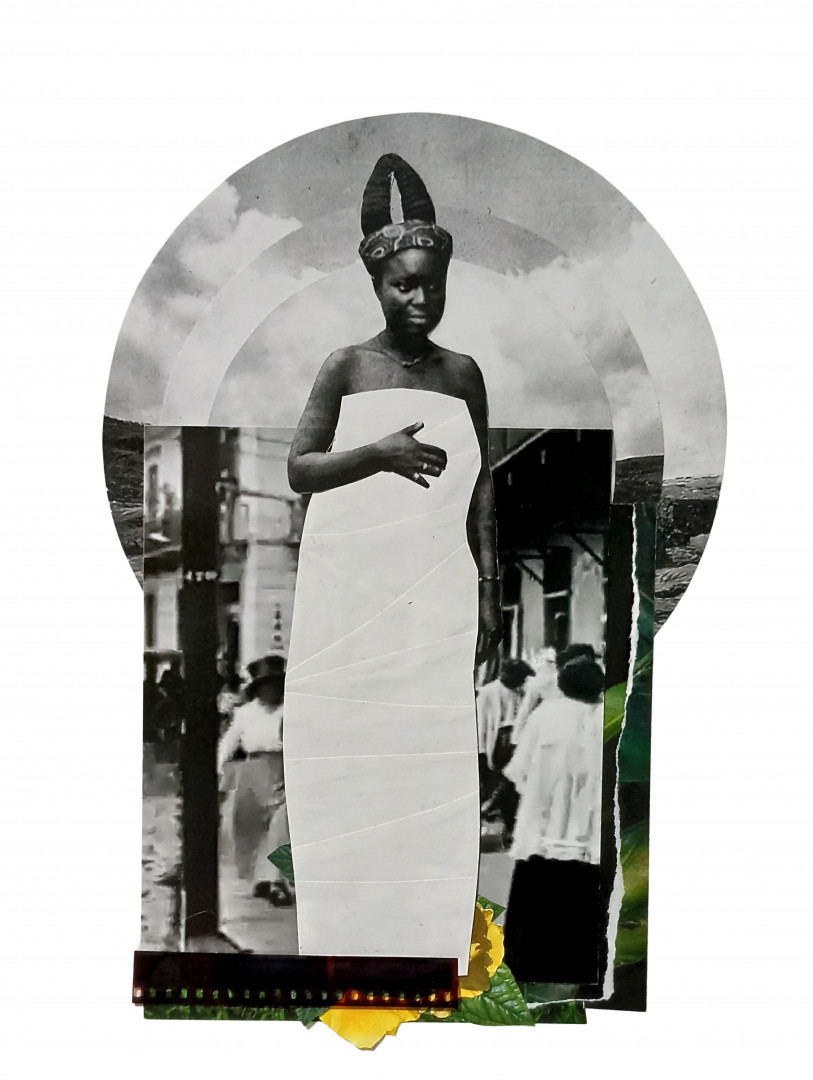 Portal High
Collage sur papier Fabiano
26x33 cm
2021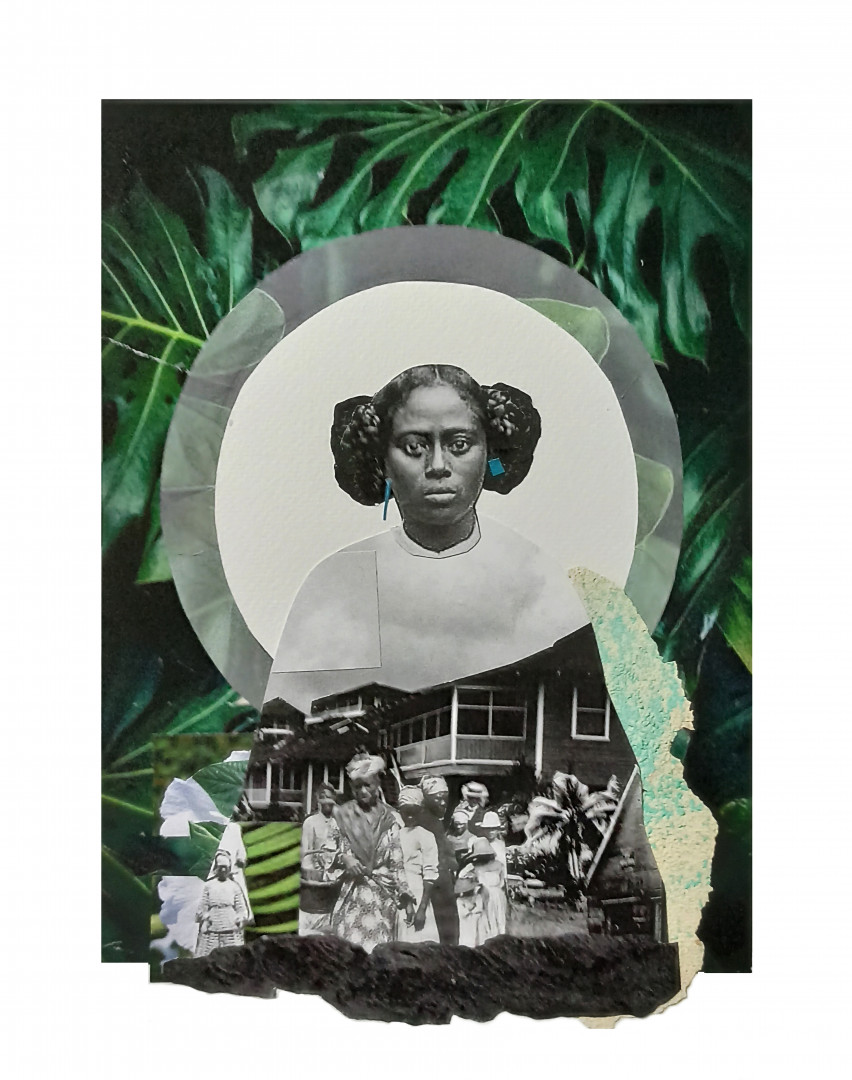 Whistling In the Dark
Collage on Fabiano paper
26x33 cm
2021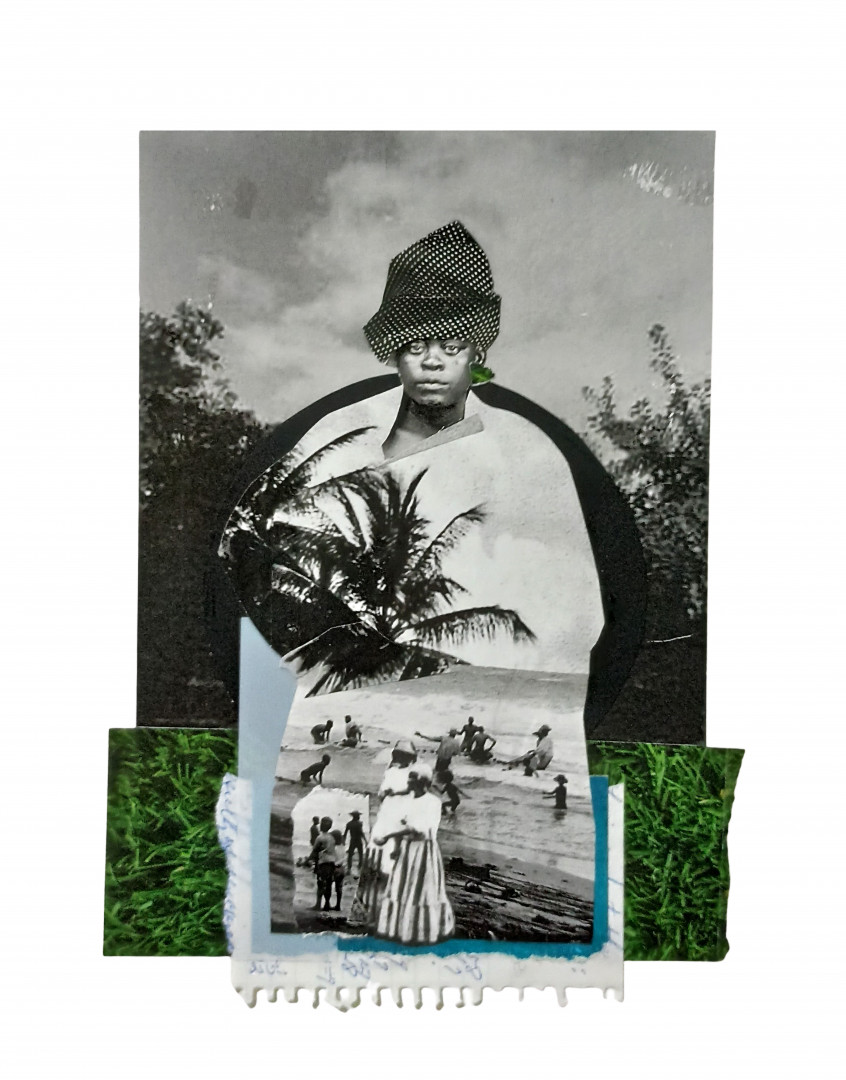 The calm after the storm
Collage on Fabiano paper
26x33 cm
2021
Collage sur paier Fabiano
Collage on Fabiano paper
75x55 cm
2021
Lo que las nubes no pueden olvidar_
Collage on Fabiano paper
75x55 cm
2021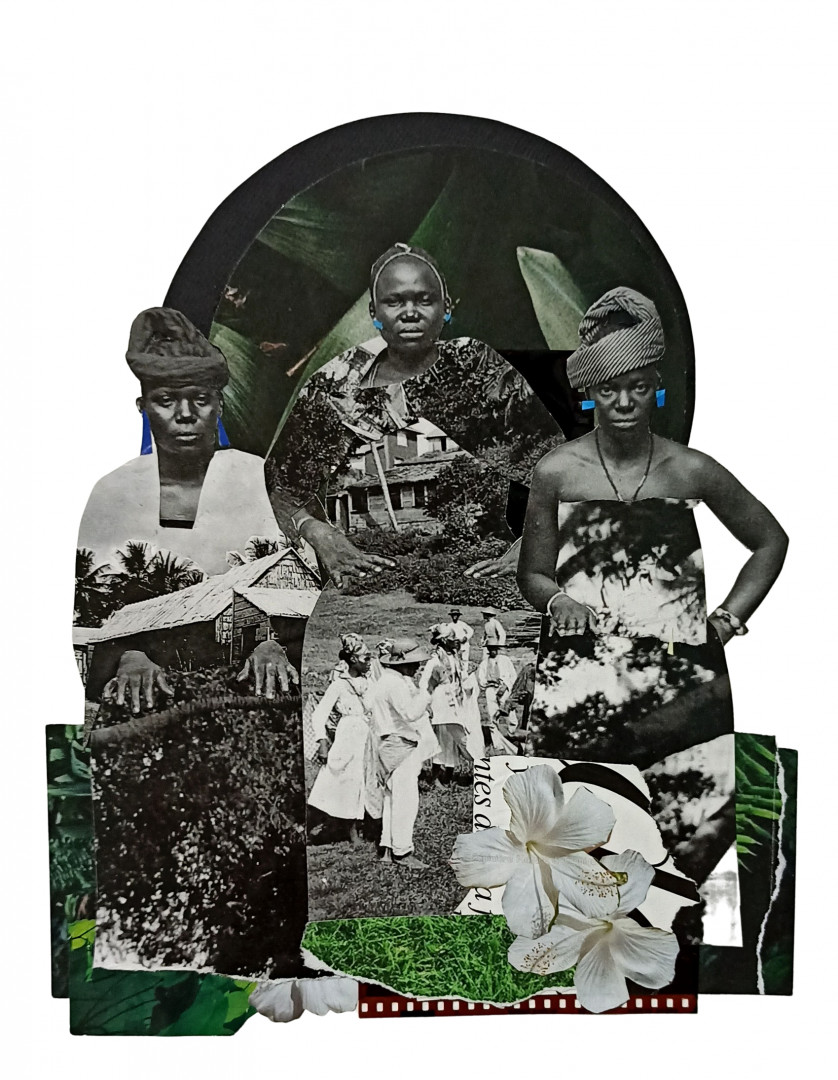 The space in between
Collage on Fabiano paper
26x33 cm
2021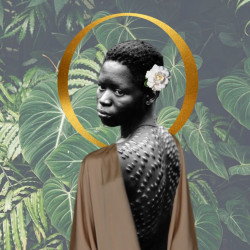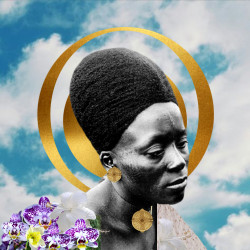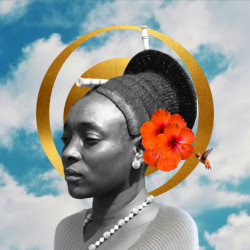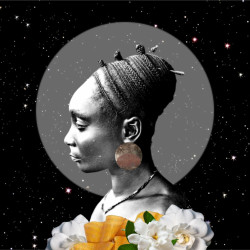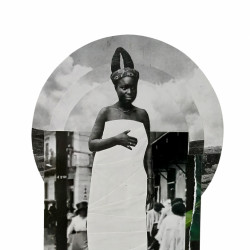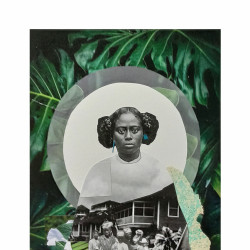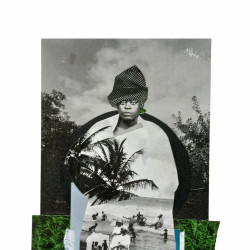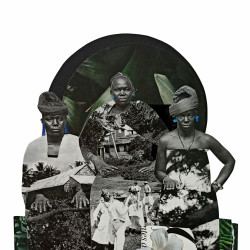 Biography
(b.1980, Panama)
Through mixed media collages and digital compositions, Giana De Dier's work examines the
experiences of Afro-Caribbean migrants in the segregated Canal Zone at the beginning of the 20th
century. She studied Visual Arts at the University of
Panama.
Exhibitions
Her work was showed at the Salone degli Incanti and Gallerie delle Prigioni in Italy, the
Art Gallery of the IDB Employees Association in Washington, SMV Gallery in New York, Allegro
Gallery, and the Museum of Contemporary Art of Panama.