Artworks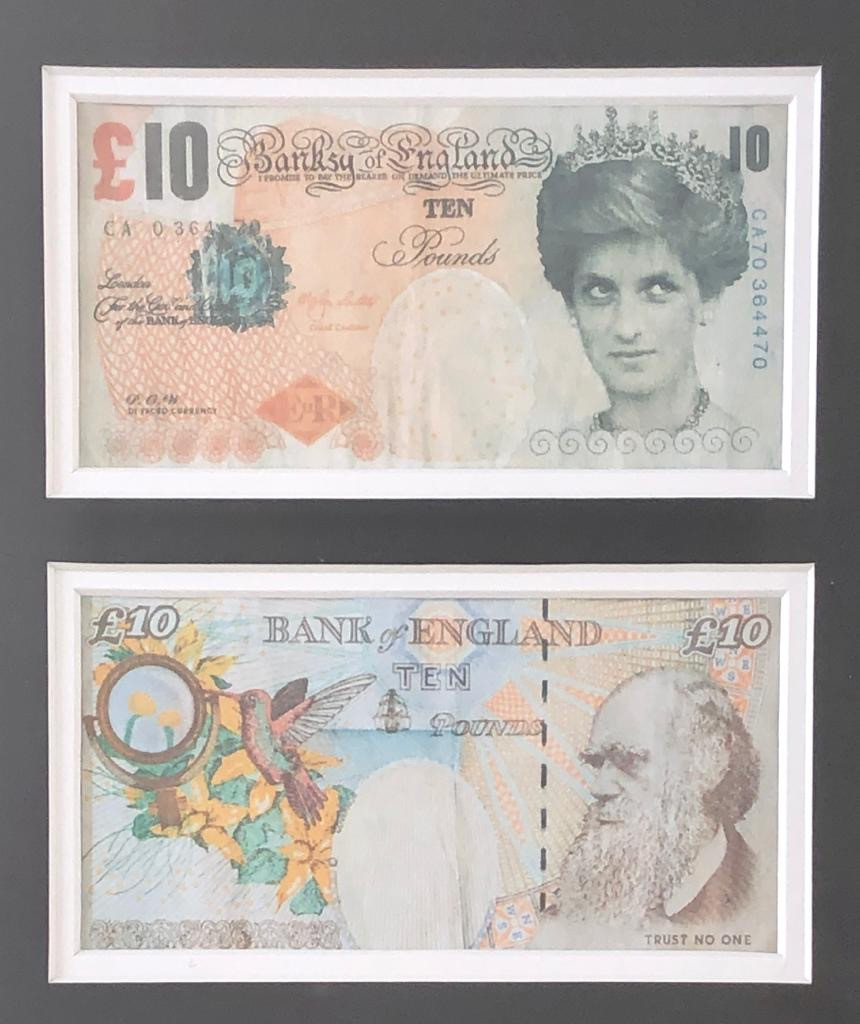 Difaced tanner £10- 2004
V383-40 BANKSY (1974) - Offset lithographie sur papier 7,6 x 14,4 cm - Encadrement noir - Certificat Dope Gallery, Londres
Sold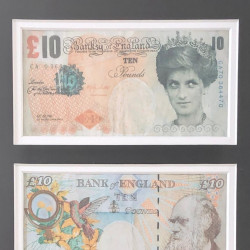 Biography
He started as an artist at the age of 14, was expelled from school and served a prison sentence for minor crimes.
It conceals its true identity. Banksy would have been born in 1974 around Bristol in the United Kingdom and would be called Robert Banks or Robin Gunningham. ... These stencils often mix politics, humor and poetry.
For 10 years in the late 1990s, Banksy lived in Easton, Bristol, and then moved to London around 2000.
Exhibitions
Auctions
Keep it Spotless, 214 × 305 cm, sold € 1,230,000 at Sotheby's in New York, February 14, 200854;